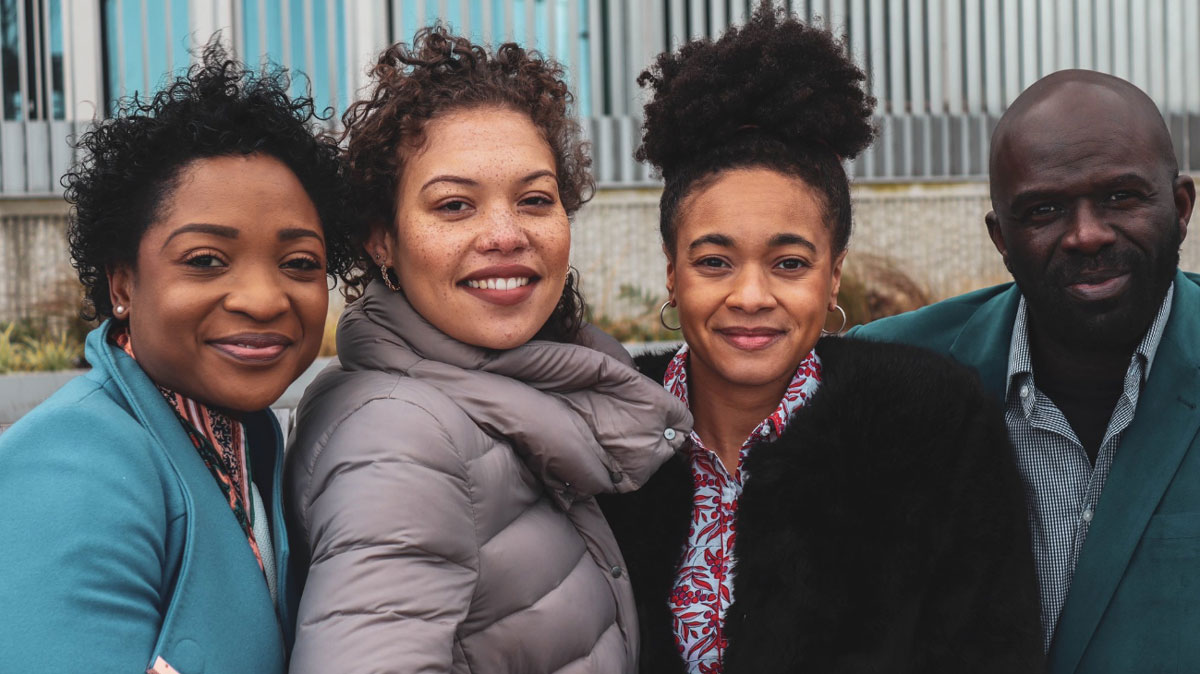 Black Swimming Association joins Swim England to highlight need for funding
8 October 2020
A 'beacon of hope' to drive up the numbers of BAME participants in aquatic activity is at risk of being extinguished as millions of people have no access to public facilities due to the coronavirus outbreak.
That's the stark warning from Swim England and the Black Swimming Association who say more than 4.2 million people are living in 94 highly-populated BAME communities where pools are still closed or have been mothballed since the lockdown forced all leisure facilities to shut.
The startling figures 'highlight the growing need' for an urgent investment in facilities impacted by the pandemic.
If pools remain closed, Swim England and the Black Swimming Association fear it will undo all the 'excellent work' carried out to increase participation among the BAME population.
The organisations formed a partnership earlier this year to break down the barriers that prevent groups from taking part in swimming and other aquatic sports.
Danielle Obe, the interim chief executive of the Black Swimming Association, said: "The launch of the Black Swimming Association was seen as a beacon of hope to drive more inclusion, participation, diversity and safety for BAME communities in aquatics, set against the startling statistics that 95 per cent of black adults and 80 per cent of black children in England do not swim.
"However, the continued closure of pools due to the pandemic risks reversing all the excellent work that has taken place across the country.
"Not only are those from the BAME community who were engaged in aquatics being kept out of the water indefinitely, year five and six children are at risk of missing out on their vital school swimming lessons and learning a valuable life skill.
"Our work had seen many in BAME communities primed to finally take up swimming and now they have nowhere to go.
"We have worked so hard to overcome issues and barriers to participation and now find ourselves heading back to square one if public pools are not reopened."
Danielle said that BAME swimming teachers are also being forced to find other employment due to the continued closures.
"One teacher we have been working with reached out to us concerned about his and 15 other black swimming teachers' jobs," said Danielle.
Something needs to be done
"The majority of them are considering leaving the aquatics sector for land-based sports and other opportunities.
"Should this happen, poolside representation, or lack of, becomes the next issue we'll have on our hands.
"Something needs to be done to help protect these jobs and the opportunities for these BAME communities, and indeed all communities, to access pools.
"We wholeheartedly back Swim England's call to the Government for urgent investment in facilities to enable everyone to get back into the water and allow us to continue to shatter the significant age-long barriers to swimming that exist within the BAME communities."
Jane Nickerson, Swim England chief executive, said: "Swimming is valuable to the whole of society and it saddens me that so many are still unable to access facilities.
"Our Value of Swimming research showed that aquatic activity helps make people feel healthier, happier, more confident and have a better connection with their local community.
"The impact on the BAME community of delayed openings and permanent closures will be significant, especially when so much good work has taken place to change people's misconceptions that have prevented participation in the past.
"We'll continue to work closely with the Black Swimming Association and do everything we can to get these facilities up and running so our BAME communities can get back into the water."