Grieving mum's plea to youngsters during Drowning Prevention Week
19 June 2019
The mother of a teenager who died after jumping into a river is warning youngsters to be wary of the dangers cold water shock creates, as part of Drowning Prevention Week.
Cameron Gosling was 14 when he leapt off a rock into the River Wear in Bishop Auckland, County Durham, on a sunny day in July 2015.
Despite being a strong swimmer, he suffered a reaction to the cold and struggled in the water.
He surfaced once and called for help and his frantic friends desperately tried to rescue him, despite getting into trouble themselves.
After a major search, Cameron's body was found seven hours later.
Now his mum, Fiona, is working alongside the Royal Lifesaving Society UK (RLSS UK), campaigning for water safety and highlighting to youngsters the dangers of cold water.
As part of RLSS UK's Drowning Prevention Week, which is supported by Swim England, Fiona said: "Kids are drawn to water – I just want to tell them all to be careful.
"If you're going to go, get in gradually, acclimatise yourself to the water and you'll reduce the risk of cold water shock."
Horrific moment
Fiona recalled the heartbreaking moment she found out Cameron had got into difficulties in the river.
The 39-year-old said: "My phone went and it was a text from my youngest son saying 'Cameron has jumped into the river and hasn't come back up, we can't find him.'
"I just started driving like a maniac to get there, screaming at people to get out of the way. 
"I didn't know how to get to where they were and ended up parking miles away. It was horrific, just standing there not knowing what to do."
She said his death had left a huge hole in the lives of his family and friends and he will never be forgotten.
"He's there in your head when you go to bed and he's there in your head when you wake up," Fiona added. 
"It's the little things that set you off. The other day I'd made dinner and put it all out and I stood back and thought, something is wrong here, what have I done wrong? And then I realised I'd put a plate out for Cameron.
"I have had to take on a lead role to keep everyone else right. I've got three other children; you don't really get to take time to grieve yourself. I have my moments. It's like how many showers will I have today – it's easier to cry in the shower."
Drowning Prevention Week resources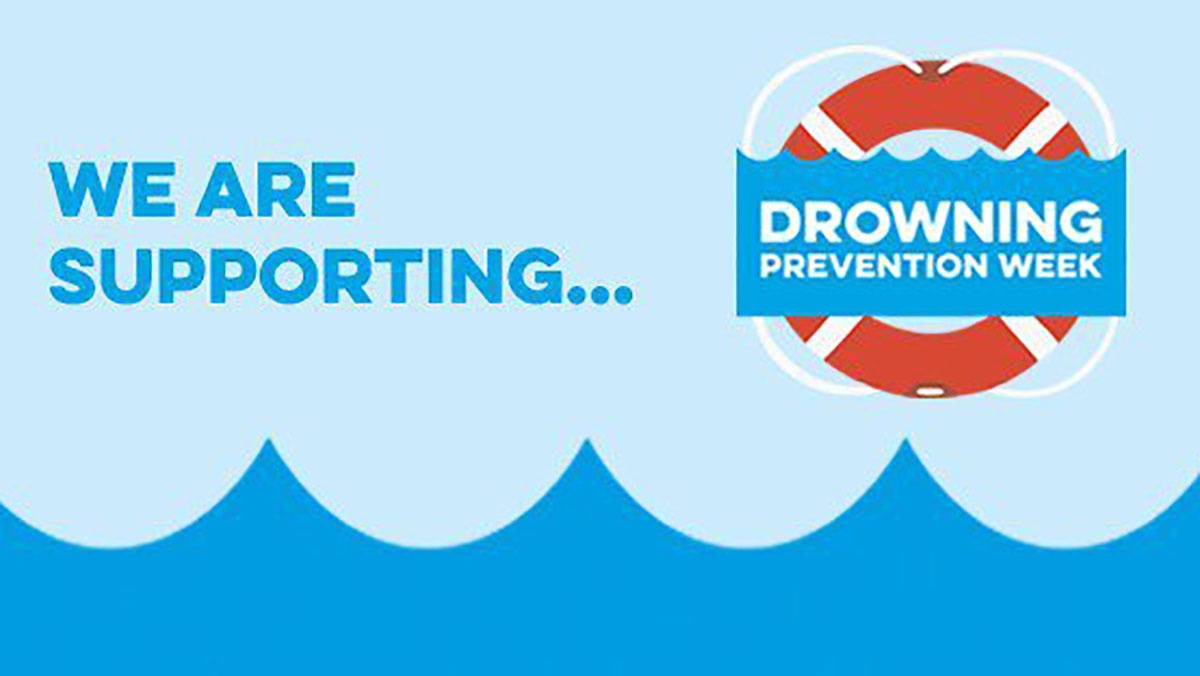 As part of the Drowning Prevention Week campaign, RLSS UK is urging everyone to play their part and take advantage of local activities taking place and learn how to keep their families safe this summer.
The campaign runs until 24 June and the RLSS UK has also produced a host of free and fun and interactive resources which can be downloaded.
It is also encouraging members of the public to report any missing or damaged life-saving equipment at bodies of inland water, including fences, life rings, throw lines and signage as part of its Keep em Peeled for Perry project
Robert Gofton, RLSS UK CEO, said: "Drowning destroys families and devastates communities.
"Every year, we see a tragic amount of preventable deaths as people flock to open water sites that are not suitable for swimming.
"It may seem an inviting way to cool off, but there are very real and very deadly dangers at these sites, such as extremely cold water, uneven depths and hidden debris that people can get injured on or caught in.
"Most people are surprised to learn that you are more likely to die from drowning than from being hit by a car or in a fire. We believe that the majority of drowning incidents can be prevented and urge people to swim only where it's safe. 
"Don't take unnecessary risks."
Free Swim Safe sessions
Swim England works in conjunction with the RNLI to offer free Swim Safe sessions for youngsters aged between seven and 14 years old at a number of open water locations across the country.
The 60-minute sessions, which are run by qualified instructors and lifeguards, aim to teach young people how to swim safely outdoors and what to do if they, or someone else, gets into difficulty in the water.
This year, there are almost 30,000 free spaces at 37 beach and inland water locations throughout England, Scotland, Wales, the Channel Islands and the Isle of Man.
The sessions include:
Open water safety advice provided on land
Up to 30 minutes in-water tuition with qualified instructors
All the right kit for swimming outdoors (including swimming hats, wetsuits, and flotation equipment)
Ashley Jones, Swim Safe Manager, said: "We seek to ensure every child has the opportunity to learn how to be safe when swimming outdoors.
"As summer approaches, it's a timely reminder of the potential dangers of swimming in the sea or other areas."