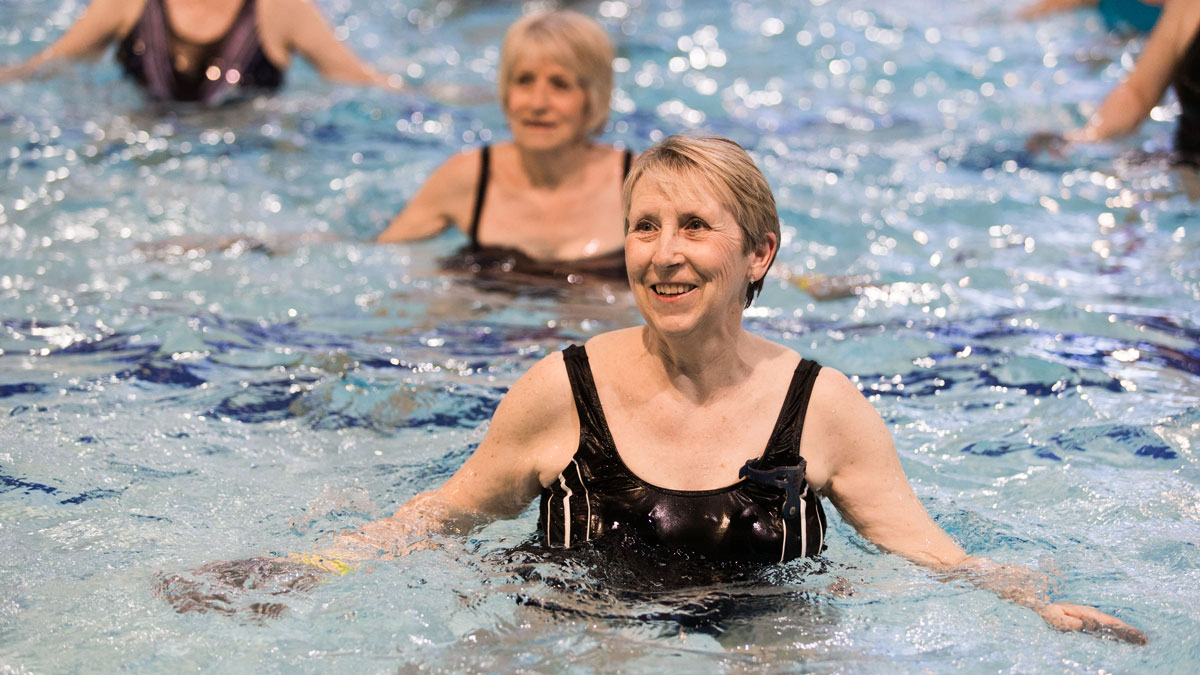 Swim England release fact sheets to highlight health benefits of swimming
9 May 2019
Swim England News
Swim England has released a range of fact sheets on swimming with particular health conditions to help quash the stigmas associated with exercising in the water.
Following the publication of the Health and Wellbeing Benefits of Swimming report by Swim England's Health Commission, members agreed to work collaboratively to develop the fact sheets for competitive swimmers, the general public and to also assist those who support or advise swimmers.
The first wave covers asthma, glandular fever, ear infection, dementia and epilepsy, with more to follow on diabetes, skin conditions and mental health.
The Health and Wellbeing Benefits of Swimming report was a large scale independent review that fully explored the impact of swimming on physical, mental and social wellbeing.
It highlighted the enormous potential benefits swimming and aquatic activity have to support the health of the population due to its popularity and accessibility across a lifetime.
The unique properties of water make swimming perfect for people of all ages to exercise, particularly those with injuries, impairments, long term health conditions, or those who struggle to exercise on land.
However, some misconceptions still exist and some have the view that because they have a particular health condition, swimming is not for them.
Breaking barriers

Ian Cumming, Chief Executive of Health Education England and Chairperson of the Swim England Health Commission, said: "We know swimming has a positive impact on a range of physical and mental health conditions and there is increasing evidence that swimming is a cost-effective activity that improves the overall health of the population.
"The fact sheets are an important development that will play a role in educating both professionals and members of the public, helping to break down some of the barriers that exist around becoming more active, particularly when swimming is perhaps the perfect activity choice."
Elaine McNish, Head of Health and Wellbeing at Swim England, said: "Aquatic activity not only helps develop aerobic fitness, but is good for the development of strength and balance which are key components of the Chief Medical Officers' guidelines for physical activity.
"In addition to these fact sheets, Swim England is working in partnership with operators to ensure that more people will be supported in understanding how they can swim safely, even if they might feel their medical condition might prevent them from doing so, which is often not the case."
The Swimming and Health Commission involved in developing the fact sheets includes representatives from Health Education England, the Alzheimer's Society, Royal College of GPs, British Swimming, Places for People, Public Health England, the Richmond Group, University of Nottingham, MIND, Versus Arthritis, Aquatic Therapists Association of Chartered Physiotherapists, Sport England and other key organisations who are driving the physical activity agenda forward.
With this group steering the work, the number of fact sheets is expected to grow in the coming months with all content being provided by technical experts, who specialise in swimming and health conditions, based on the best evidence available.
The fact sheets are available for download on the Swim England website. Please contact health@swimming.org to discuss further with a member of the Swim England Health and Wellbeing team.