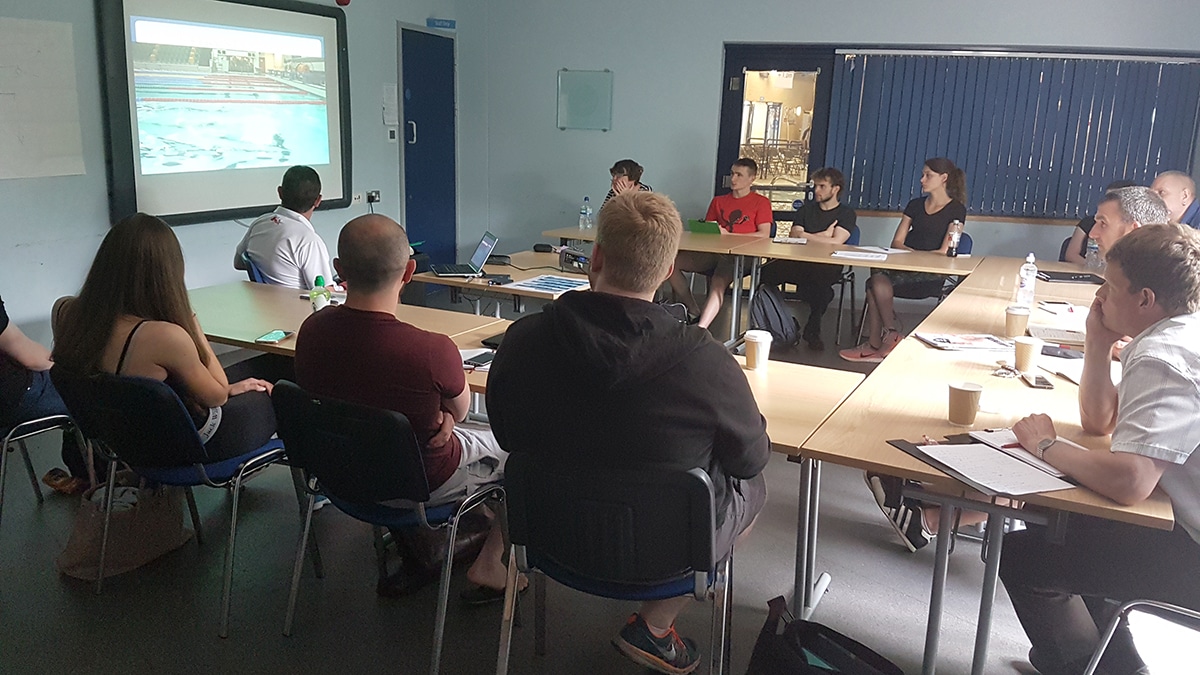 Introductory Coach CPD success in the North East
18 July 2017
More than 50 swimming coaches in the North East have been learning elite-level technical skills for their entry-level swimmers.
This came about as a result of feedback the North East received from coaching forums and club networks.
Often newly-qualified coaches are responsible for young people at one of the most important stages of their career. The athletes are going from a Learn to Swim teaching program into the entry-level squad of a club.
This is the point at where a coach needs to be engaging and progressive in their delivery.
In order to keep swimmers motivated in their club, they need the skills to learn to train, and then train to train.
Increased technical knowledge needed
The North East received feedback which showed young swimmers needed more technical knowledge early on.
If it is covered early on, this would stop problems like poor technique having to be corrected later on the pathway.
The Development Officers working within the Swim England North East Region organised a number of CPD workshops.
Coaches in the upper stages of teaching programmes and entry levels of club programmes attended the workshops. They provided instruction in ideal stroke technique for all four strokes and corrections to common stroke faults.
One coach who attended a workshop commented: "The session covered a variety of areas which I can look to implement within my squad sessions working with age group swimming.
"It was interesting to learn techniques and how these can be developed with age group swimmers. I look forward to using the information provided and attending future coach development sessions."
Clubs, coaches and pool operators have seen the benefit of these workshops. The CPD courses have helped develop a positive working environment. The North East are now working with these stakeholders to come up with new initiatives.
CPD opportunities are vital for coach development
Fred Furniss, England Programmes Officer said: "These CPD opportunities are vital to the development of coaches, providing information and key messages that both increases the coaches' knowledge.
"It also ensures our young swimmers are benefitting from the correct coaching procedures at the formative stage of their development. Going forward this can only be positive for both coach and swimmer in their future development".
The North East will be planning to hold more sessions in the next 12 months. For more information please contact: