James Guy: It's absolutely appalling future stars might not have access to pools
22 September 2021
Olympic champion James Guy says it's 'absolutely appalling' that almost 2,000 swimming pools in England could be lost forever by the end of the decade.
Swim England has made the grim prediction in its newly-published A Decade of Decline: The Future of Swimming Pools in England report.
It warns that unless urgent action is taken to replace ageing facilities, millions of people could be left without access to a pool by 2030.
Guy was part of the most successful British swimming team to ever compete at an Olympic Games this summer in Tokyo.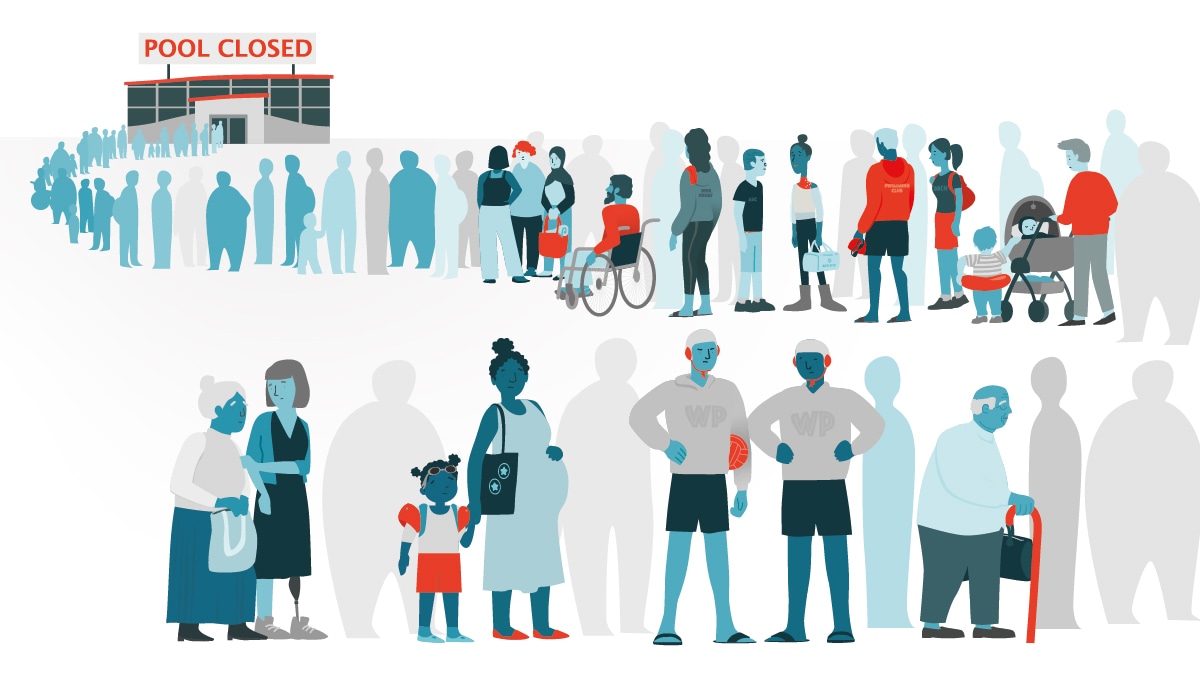 Team GB's swimmers won a total of eight medals – four golds, three silvers and one bronze.
And Guy, who won two golds as part of the Men's 4x200m Freestyle relay and the 4×100 Mixed Medley Relay teams, said investment in pools should be prioritised to help nurture the next generation – and ensure people were safe in and around water.
"We were the most successful [swimming] team at an Olympic Games and to hear that our future stars might not be able to access pools in the next decade or so is horrendous," said 25-year-old Guy.
"If there's no pools, you can't build the foundation for club swimmers to come and take our position as Olympic swimmers.
"We have to inspire that future generation and I'm pretty sure during the Games a lot of us did that.
"We want to keep going and pass it down to the next stars coming through. That's why you see Adam Peaty doing his swim clinics and myself doing mine and other different things to promote water safety.
"But we can't do that if pools are closing – it's absolutely appalling. 
"We want to be in a nice environment and councils and the Government not backing that is very, very unfair.
"They should be prioritising where the results are and swimming is definitely top of that list.
"It's a real shame and quite sad."
More investment than ever
Adam Peaty and Luke Greenbank have also previously issued calls for further investment into swimming.
Following the silver medal won by the Men's 4x100m Medley Relay Team, Peaty said: "Sport needs money, everyone knows that.
"So there needs to be more investment than ever, to secure the next generation, especially in swimming where you've got swimming clubs who have to raffle and fundraise on their own."
Greenbank spoke of the financial struggles clubs and facilities were facing – and how he hoped the Olympic Games successes would encourage more people to take up swimming.
He said: "From my personal perspective, I keep in contact with my old club (Cockermouth).
"I talked to my old coach and he said after the first lockdown, there were a few swimmers who struggled to come back, maybe lost support. 
"They had to fundraise to open, so it's obviously been an extremely difficult time for lots of clubs around the country. 
"For our sport it's so difficult with leisure centres closing and struggling to be financially viable.
"The performances here have showed how strong we are as a team, not just in the pool but out of the pool. 
"The team is full of positive role models, it's great for kids to look up to. 
"These three [Peaty, Guy, Scott], in and out of the pool, are amazing people. They conduct themselves really well. 
"I really hope that this has the opposite effect of the pandemic, that it brings new people in and gets them involved in swimming."