Our Stories
1 October 2018
Read what our team members have to say about working at Swim England.
Jodi

"I have worked for Swim England since 2009 and during this time have been supported in various roles.
"I have been given opportunities to develop my skills and knowledge, both personally and professionally, through internal and external training, which I am extremely grateful for.
"I have always been surrounded by an enthusiastic and knowledgeable team which has made my time with the organisation even more enjoyable.
"I value the flexible approach to the way we work and events like the Games provide a great occasion to get to know new people and bond with other teams in the organisation in a fun environment."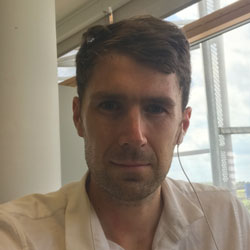 James

"I enjoy working at the Institute of Swimming, as there is always a huge variety in workload so you are always doing something different which keeps you motivated and engaged
"There is a strong camaraderie between the team in Swim England and everyone is keen to help each other out and work towards common goals.
"Everyone has the opportunity to share ideas and there are great progression pathways available should you wish to further develop your career within the swimming environment.
"Working for the national governing body for swimming gives me a great sense of pride and is a further motivating point to ensure everything I do is to the highest standard."
Steph

"I joined Swim England in January 2019 as a Club Development Officer for the South West Region. No two days were ever the same in this role. The best part was working face to face with some of our fantastic clubs and volunteers.
After a year off to have a baby I returned to work as a Programmes Officer for Growth.
We have a great People Development Team at Swim England who worked closely with me to ensure my return to work was a smooth and stress free transition. I am 6 months into my new role now and I am really enjoying it.
I'm currently working on some exciting legacy projects. One is aimed at making aquatic sports more inclusive in London and the other is a volunteer recruitment campaign inspired by Tokyo 2020.
I love working in the Swim England Development Team. It's flexible, fun and really rewarding."