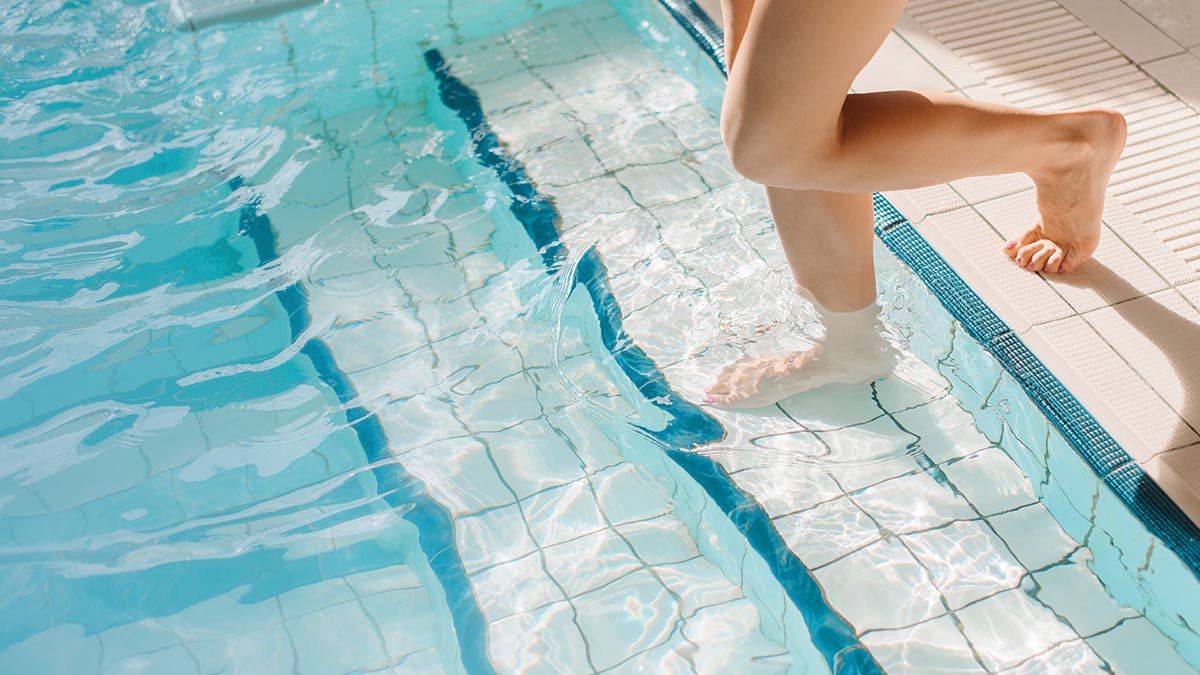 Reopening pools is a priority as they are a 'powerful defence' in pandemic battle
4 February 2021
Sports minister Nigel Huddleston has confirmed to Swim England that the reopening of facilities as soon as it is safe to do so is a priority – as they are a 'powerful defence' against the coronavirus pandemic.
Speaking at a meeting of the All Party Parliamentary Group for Sport ahead of the Government's announcement of the 'road map' out of the national lockdown, the minister was pressed on the need to ensure sport is among the first sectors to reopen.
Mr Huddleston – who was appearing on the panel alongside Tim Hollingsworth, Sport England chief executive, Dehenna Davison, MP for Bishop Auckland, and Sport and Recreation Alliance CEO Lisa Wainwright – acknowledged that sport had been hit hard by the pandemic.
Philip Brownlie, Swim England's head of public affairs, said evidence showed swimming pools were well managed, controlled environments where the risk of transmission can be successfully mitigated.
He asked if the Government would take into account the safety of activities when deciding what can resume when the lockdown ends?
Mr Huddleston said whilst unfortunately pools and other sporting facilities have had to shut during the national lockdown, 'it remains the department's priority to reopen as soon as it is safe to do so', acknowledging the importance of sport and physical activity for peoples' physical and mental wellbeing.
During the meeting the minister stated that there is a 'path to a more optimistic future' and that the Government was 'pulling plans together for reopening'.
Philip said: "We are grateful to the Minister for his time and I was pleased to have the opportunity to question him on behalf of our swimmers, divers, water polo players and artistic swimmers.
Keep making the case
"It was reassuring to hear the minister reaffirm his commitment to seeing a return to grassroots sport as soon as it is safe to do so, and we hope these words are matched by the announcement from the Prime Minister later this month.
"In the meantime, we will keep making the case for our pools to be among the first sectors to reopen and for a return to the water for all our clubs and members. They're safe and are essential services to help the nation's recovery from Covid-19."
Meanwhile, Mr Huddleston has told MPs in the House of Commons that indoor and outdoor sports facilities, including swimming pools, play 'a key role in enhancing our national health'.
He said: "They are a powerful defence against the Covid-19 pandemic and we will need to raise levels of fitness amongst the population as we prepare to return to our normal lives and now that the vaccination programme has begun.
"Swimming is a wonderful way to exercise and a popular choice for many people to be active – and our local authority leisure and sports facilities play a key role in enhancing our national health."