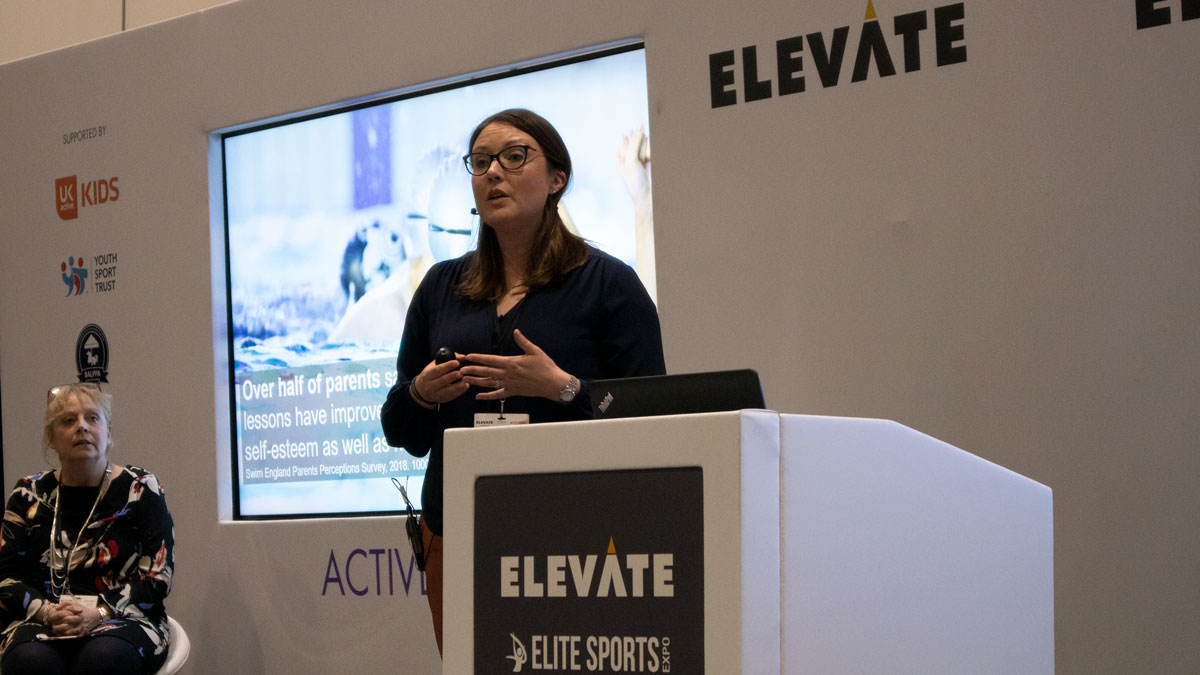 Swim England joins the conversation at major sports exhibition
8 May 2019
Swim England News
Swim England sparked conversations on the future of aquatic sports on the opening day of the major sports exhibition, Elevate.
The organisation led four seminars at ExCel, London, supporting the Active Aquatics feature area by sharing insight into the challenges facing the industry and the exciting opportunities ahead.
Damian Stevenson, Swim England Insight and Partnerships Director, said: "It's fundamental for us to show that, especially at this – which has generally been a gym or exercise class-led conference – aquatics isn't the poor relation anymore and, actually, it's developing our mojo for the sport.
"It was articulated really well in terms of the visibility and the relevance of swimming, where we've always been recessive compared to other sports and activities.
"Actually, this is coming together as a sector, demonstrating why it's worth people going swimming and for partners to get engaged in it as a campaign."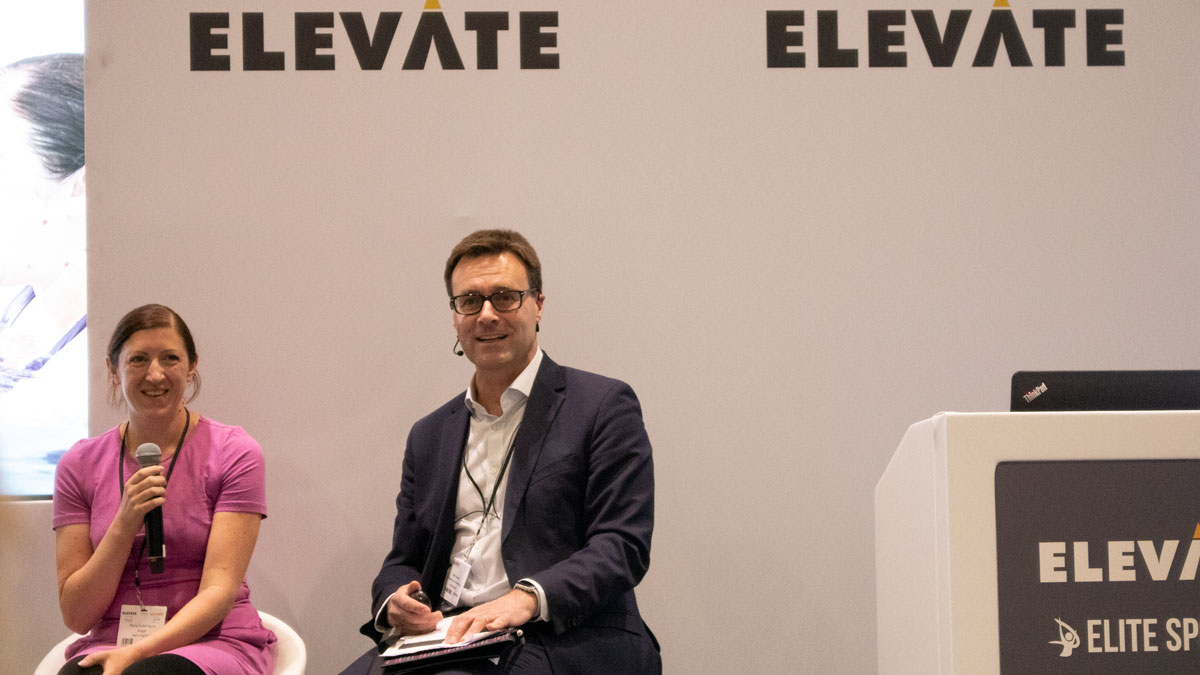 Maria's #LoveSwimming journey
As Swim England's Chief Commercial and Marketing Officer, Mike Thompson, delivered a seminar on how to get a nation talking about swimming, he was joined on stage by a familiar face.
Late in 2018, Maria Parker-Harris shared her story as part of the third wave of the #LoveSwimming campaign, discussing the physical and mental struggles she faced during fertility treatment.
Maria returned to provide an inspirational update on her swimming journey, as she continues to feel the benefits of regular exercise in the water.
"I felt like I was the only person in the world who was struggling, so I started swimming," she said.
"It not only helped me lose the weight but to process those complex and negative emotions. The more I swam, the more confident I became."
Learn to Swim
In a talk which many in the audience could relate to, Katie Towner, Head of Learn to Swim at Swim England, delved into some of the barriers confronting centres which teach children to swim safely and competently.
The seminar reiterated the importance of children enjoying their introduction to swimming, insisting the sport should be fun, inclusive and available to people of all ages and abilities.
As detailed by Swim England Learn to Swim and Workforce Director, Jon Glenn, curriculum swimming provides an even greater opportunity to ensure children are taught how to stay safe in and around water.
Mr Glenn highlighted the six key areas for improving curriculum swimming, as detailed in a Swim Group report.