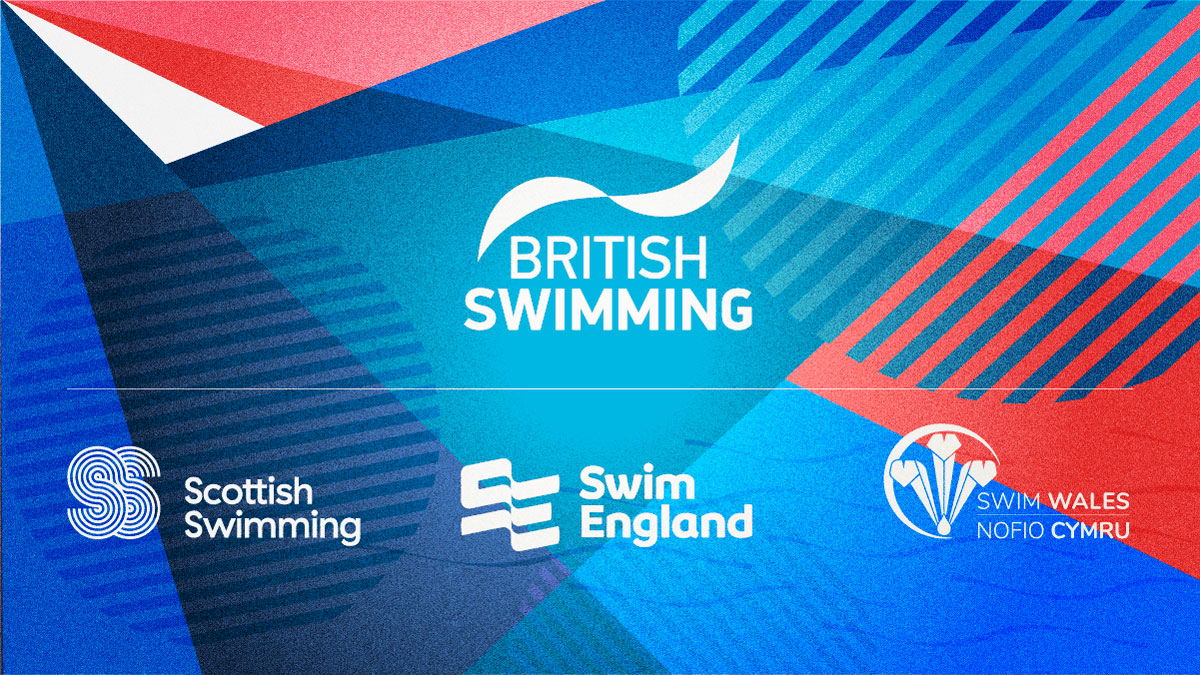 Home nations Tokyo 2020 campaign launched to 'help inspire next generation'
23 June 2021
The home nations are joining forces to spearhead a nationwide campaign during the Tokyo 2020 Olympic Games to help inspire the next generation to take up aquatic sports.
British Swimming, Swim England, Scottish Swimming and Swim Wales will be using the achievements of its athletes competing in Japan to highlight the important role grassroots clubs have played in their development.
Clubs will also be provided with a range of digital assets to help engage new and existing members – while websites of all the national governing bodies will feature a new campaign page to help people find their nearest club.
A total of 30 swimmers, 12 divers and two artistic swimmers have so far been confirmed as part of Team GB taking part in the Olympic Games, which begin on Thursday 23 July and run until Sunday 8 August.
Jane Nickerson, Swim England chief executive, said she hoped the greatest show on earth would lead to an influx of people of all ages wanting to get active in the water.
"The Olympic Games are a fantastic opportunity to raise the profile of our wonderful sports and clubs," she said.
"We have seen from past Olympics how participation numbers during and post Games rise and Tokyo represents the perfect time to showcase the vital role clubs play.
Huge boon to clubs
"Clubs offer the chance for youngsters to make new friends, develop new skills and can harness any raw potential to help create the Olympians of the future.
"By working closely with the other home nations, we hope a successful Games will be a huge boon to our clubs following the difficult times they have endured during the coronavirus pandemic."
Jack Buckner, chief executive of British Swimming, said: "Clubs have played a founding role in the journey of all our athletes heading to Tokyo this summer.
"They have provided a place of community for the love of their sport to grow, helped them flourish as individuals and set them on a path to realise a dream of competing on the world's biggest sporting stage.
"Both the Olympic and Paralympic Games provide a fantastic opportunity to celebrate the rich fabric of grassroots clubs that underpin the performance pathway, and we hope performances will inspire those of all ages across the home nations to head to the pool and discover the joy of participating in our sports."
Euan Lowe, chief executive of Scottish Swimming, said: "We truly believe in our vision that Everyone Can Swim.
"We have a network of great people, great clubs and great partners all providing fantastic experiences across Scotland for anyone who wants to get involved with aquatics, develop their skills and even compete at the top level.
Sparks interest
"Yet again we have a large number of Olympians and Paralympians heading out to Tokyo and working with our home nation colleagues and British Swimming we will be doing our best to showcase the performances.
"Clubs are at the heart of all that we do, home to world-class athletes and bringing communities together, and as we get behind the nation's athletes and look forward to a successful games with plenty of inspiring performances, we hope this sparks the interest of many who are 'Inspired to Try' swimming and aquatic sports."
Fergus Feeney, chief executive of Swim Wales, said: "2021 has seen Wales contribute six swimmers (20 per cent) to the Olympic team, a record for our nation and something people are incredibly proud of here.
"This is testament to the world class performance programme that we have created in Wales, and the special working relationship we have with British Swimming and the other home nations.
"Grass roots aquatic clubs are the lifeblood of our sport, and they underpin our success to date.
"By continuing to concentrate on this area we not only seek to replenish club numbers post-Covid but we will continue to inspire future generations of swimmers in Wales.
"It's fantastic to see the entire UK aquatic community coming together like this – go Team GB!"