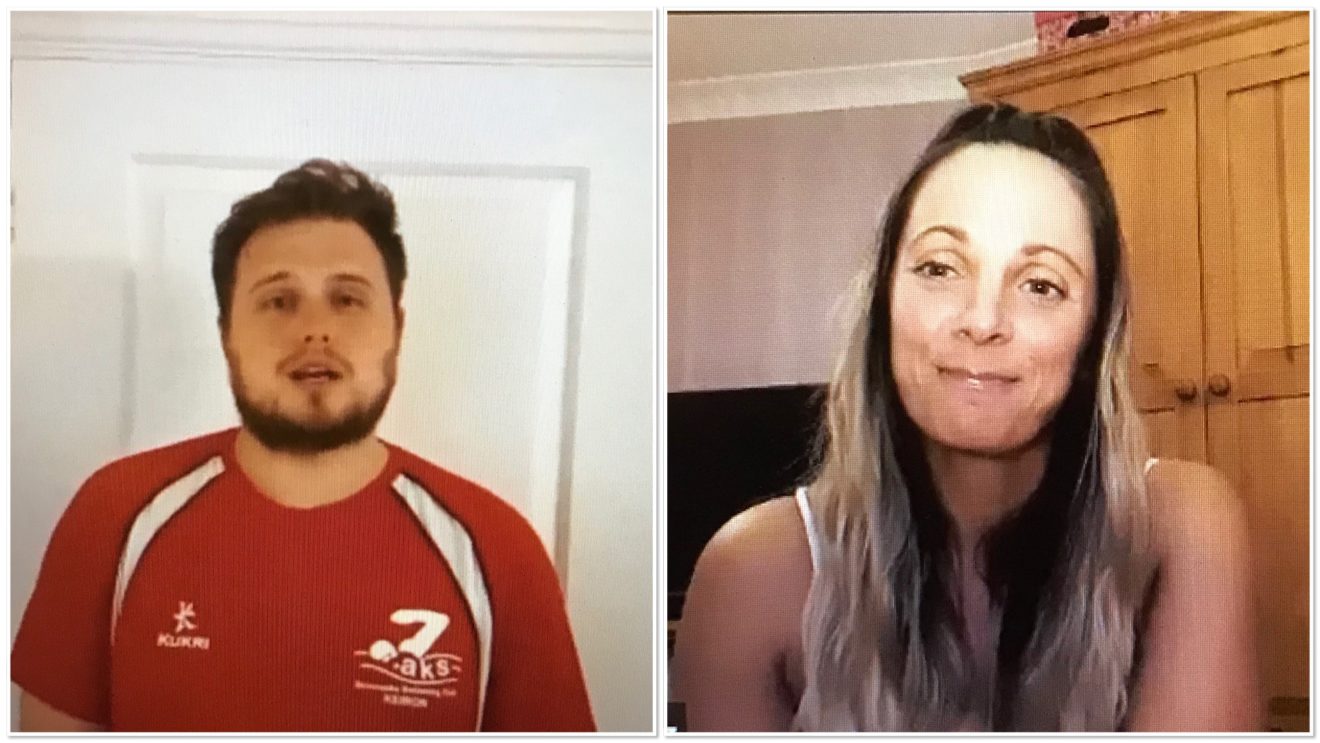 Sally says friends in diving 'rescued' club as two winners collect coaching award
9 October 2021
Sally Freeman of Plymouth Diving Team and Keiron Piper from Sevenoaks Swimming Club have been named as winners of the Inspirational Club Coach/Teacher Award.
Due to the stellar nominations in this awards category, two individuals were named as both have gone above and beyond for their respective clubs throughout the pandemic.
Head coach of Sevenoaks Swimming Club, Keiron Piper, jointly took home the award and sent a pre-recorded message of thanks.
"Thank you very much for the nomination and the award", he said. "It means a lot. Sorry I can't be with you now, I'm currently at Arena League with my club.
"I'd just like to thank you guys and all of the volunteers, parents, coaches and swimmers at Sevenoaks Swimming Club – I wouldn't be doing this without them.
'Friends in diving rescued us'
While speaking with host Leon Taylor, head coach of Plymouth Dive Team Sally Freeman said that having friends in the diving community 'rescued' the club when they were unable to train at their own facility.
While speaking on the club's progress, Sally said: "We are very happy to say that we've been back in the pool for about four weeks now. It was a very, very long time.
"I know lockdown was a struggle for everyone but we had many, many times that we were told we'd be back in and then were delayed – it was heartbreaking to watch.
"But the last four weeks, I have to say, are some of the best times I've seen in the pool.
"The faces of the divers, the atmosphere, the parents and volunteers and everyone who put in all that time, everyone has been overjoyed and it is lovely to see diving happening in Plymouth again.
When asked about the difficulties the club has faced since the beginning of the pandemic and how they coped, Sally said: "I'm not going to lie, it's been very difficult.
"There were various parts of lockdown that affected everyone, there was no school – I've got two children at home.
"We had no facility at all, no dryland and much like most of the country we were in and out of lockdown.
"So I had to think outside the box, anyone that knows the geography of the South West knows that Plymouth Diving is very isolated as a diving club.
"Luckily, I've got lovely friends in diving so Lindsay Fraser in Southhampton rang me and said 'Sal, you're coming here, we'll work it out'.
Commenting on just how far the club has travelled to access training facilities, Sally said: "We've been as far as London, up to Aberdeen, pool training in Dorset.
"So we've got friends all over the place that have helped us and they've rescued us.
"Yes, week on week I've written a timetable, got everyone involved and been lucky enough to work with the whole club as well as some of the elite athletes.
"But as I said, I'm not going to lie it was really tough, especially as the goalposts kept moving. There were weeks where children would turn up and you could see the look in their eyes, through the Zoom camera, how devastated they were every time.
"So we had to keep thinking outside the box, keep thinking, keep cheerful and keep going. It was never in my mind to stop – there was never a point where I thought 'I'm not going to do this, I just got on with it knowing that we would feel much better eventually.
Despite their difficulties, the club persevered and was strongly led by Sally Freeman through whatever adversity came their way.
The club is now looking forward to hosting the upcoming British Elite Junior Diving Championships which will be held at the Plymouth Life Centre from 27-30 October.