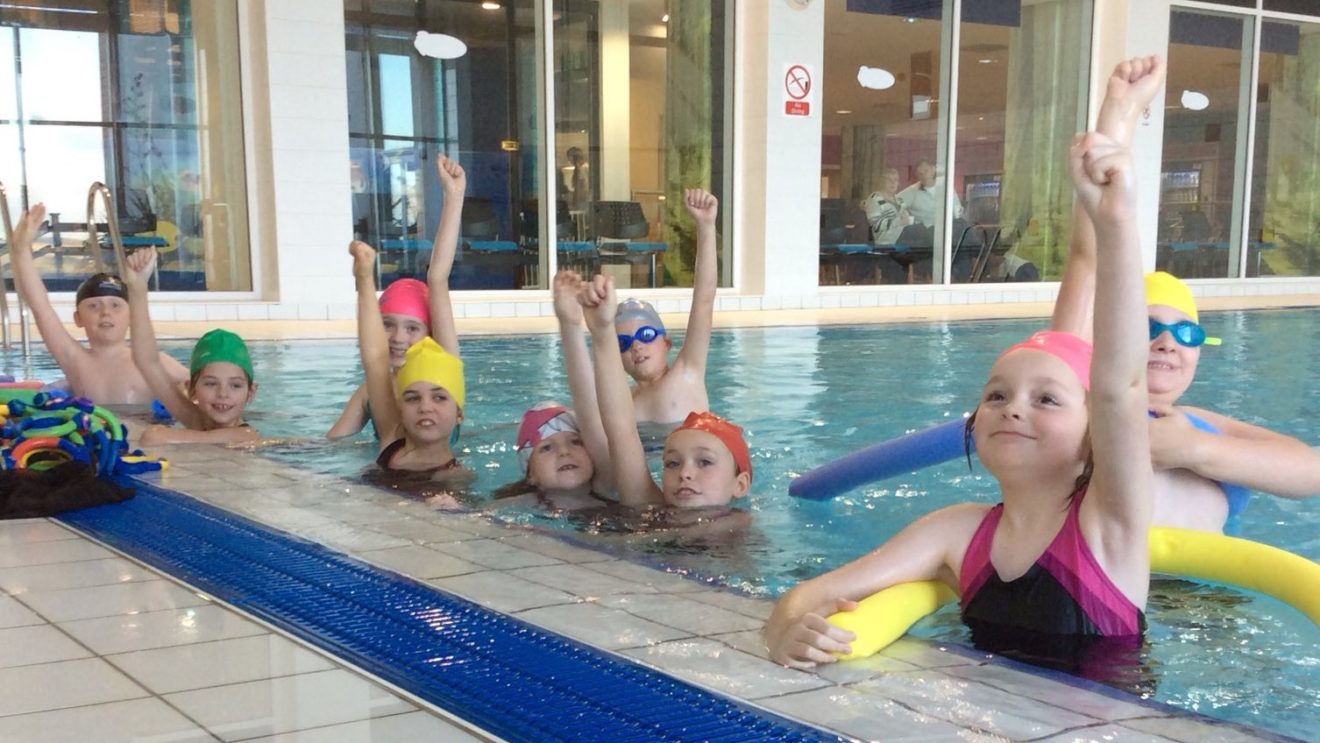 New Expected Standards videos released by Swim England
6 February 2019
A series of new videos showing the expected standards learner swimmers should reach on each stage of their swimming journey have been released by Swim England.
More than 100 films are now available to download giving teachers, swim schools and operators a 'valuable tool' to use in lessons or to show parents or carers.
Each film features the individual outcomes in the Swim England Learn to Swim Framework, Stages 1 to 7 and each outcome for the Swim England Aquatic Skills Framework Stages 8 to 10 Swimming.
All the learners in the clips are learning how to swim and are working towards, or have recently passed, the Stage they are in.
Each video is accompanied by audio commentary and written text which explains what is being seen on the screen in more detail.
The films show clearly – with a blue pop-up tick – when the learner is swimming to the Swim England Expected Standard.
Katie Towner, Swim England Head of Learn to Swim, said: "We're delighted to be able to release our latest Swim England Expected Standard videos.
"We've listened to feedback from previous versions of the videos to ensure the content in the 106 clips that are available to stream or download shows learner swimmers in their true Stage ability – and not a more experienced swimmer who was swimming to a standard that wouldn't be achievable.
"That way, you can clearly see a wide range of abilities, progression and techniques – and what the Expected Standard should realistically look like within the Stage.
"We're very proud of the films and believe they will be a valuable tool for any teacher, swim school or operator to help swimmers develop.
"We hope they are widely used and help even more youngsters learn how to swim."
Alex Barrett, Development Manager at Doncaster Culture and Leisure Trust, said the films were a 'great resource'.
He said: "We have decided to utilise these videos to support our teachers in their delivery.
They are a great resource
"The teachers who have seen them, already found them to be invaluable in understanding the outcomes and ensuring they are delivering to the required standard.
"From a manager's point of view, they are great to refer to throughout our working week and help to upskill teachers who are new to the Framework.
"They are a great resource."
The videos were filmed by Chris Shoebridge Photography and Sam Nesbitt at Newcastle's Benfield Leisure Centre and High School and feature a number of Swim England Level 2 qualified teachers.
They are available to purchase or rent through Vimeo on Demand now.
Anyone purchasing the rental option will be able to stream all the films in the package, plus access any bonus content, for a year. This will cost no more than £1 per month for the length of the subscription.
Alternatively, all the films can be streamed and downloaded to computers or devices for annual subscription of £250 – which works out at approximately 20p per video, per month for the year.
Katie added: "Any income generated by these videos will go directly into further product development.
"There are further films for our Swim England Pre-School Framework and Swim England Adult Swimming Framework in the pipeline and we'll also be adding a set of videos to accompany the Swim England School Swimming and Water Safety Charter.
"By making these films available online, we're able to easily update them and add to the collection, so the material that you see is the very best and latest available.
"We would love to hear your feedback on them. Let us know what you think by contacting us at learntoswim@swimming.org".
The videos can be purchased from Vimeo now.