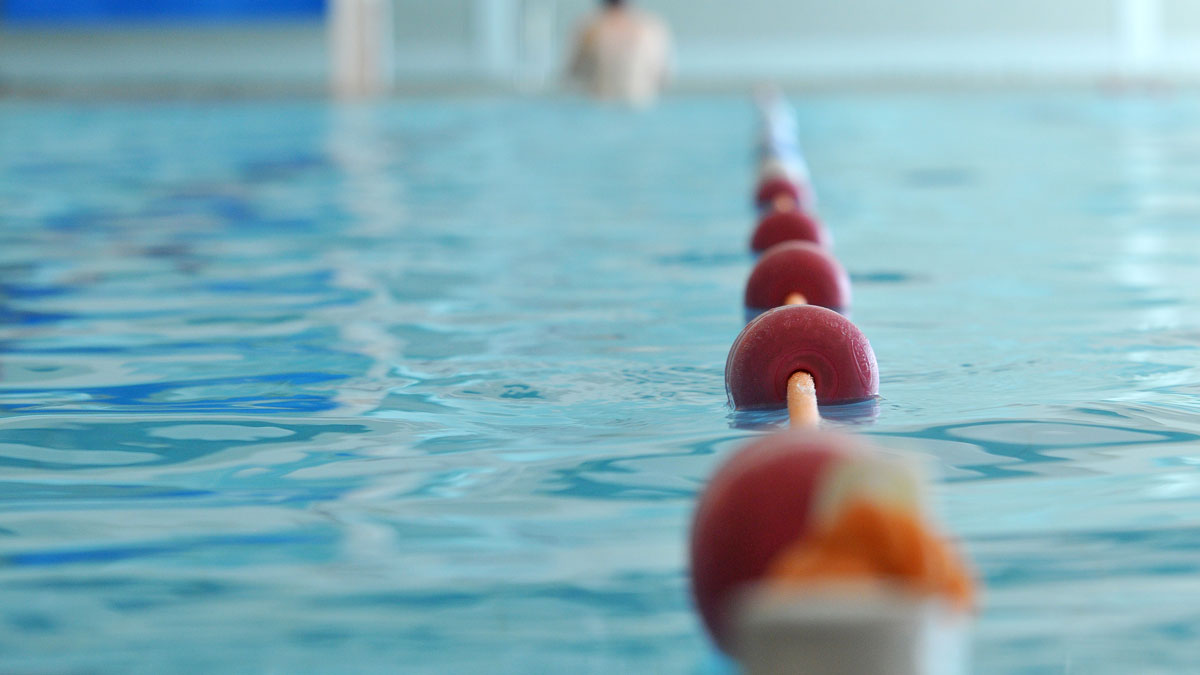 MPs keen for swimming facilities to be available 'now and in future' debate finds
24 November 2020
MPs have debated the impact of the coronavirus on sport and gyms in parliament earlier this week.
Ahead of the debate Swim England provided a briefing on key issues facing swimming pools, all aquatics clubs, swim schools and casual swimmers.
The briefing highlighted the positive impact being in the water can have on people's physical and mental wellbeing, the need for pools to be classified as an essential service and the continued call for a Sports Recovery Fund to ensure we have the facilities for the future.
Before the announcement that pools would be able to reopen when the national lockdown ends, MPs from across political parties spoke out on behalf of aquatics.
In attendance were the Minister for Sport Nigel Huddleston and the Shadow Minister for Sport Alison McGovern.
The full debate can be read here, with some of the relevant contributions highlighted below.
Catherine McKinnell (Labour, Newcastle upon Tyne North):
"Swimming is one of the most popular physical activities, with 14 million adults going swimming every year, but in many communities swimming pools have not reopened since lockdown.
"There is a real danger that we will be left with a situation in which facilities in more affluent areas can reopen while those in more disadvantaged areas stay closed, worsening the health inequalities that we know we need to work hard to address.
"My final point, which has been made by colleagues, is about how vital it is that we have resources in place to ensure that every community — not just in those where people can pay — can keep a whole variety of sports, gyms, leisure centres and swimming pools afloat.
"The Government should commit not only to ensuring that every community that had those facilities before the pandemic still has them afterwards, but to building on those facilities, making them even better, so that we come out of the pandemic knowing not only that sport, health, fitness and mental wellbeing matter in this country, but that we are truly going to build back fitter and even better than before."
Jane Hunt (Conservative, Loughborough):
"Before Covid-19, Swim England was already forecasting a 40 per cent reduction in the number of swimming pools by the end of the decade.
"The Government's announcement of £100 million for public leisure centres is welcome, and I am hopeful that that will alleviate the situation.
"I am keen for swimming facilities to be available, now and in the future, as a key element in the education of every child and as a much-needed facility for many adults."
Catherine West (Labour, Hornsey and Wood Green):
"The honourable Member for Loughborough [Jane Hunt] has outlined the lifelong benefits of swimming, but as chair of the All-Party Parliamentary Group on swimming, may I thank the Minister for twice attending the APPG and listening carefully, and crucially, for ensuring that school swimming continued during this second lockdown?
"It is so important that we do not lose a cohort of children, some of whom would carry a lack of swimming ability through their secondary school years and beyond, and perhaps end up in Spain or somewhere during a gap year and tragically lose their lives because they had never learned to swim."
Shadow Minister for Sport – Alison McGovern (Labour, Wirral South):
"If there is a third wave and we face a future lockdown, what will happen? A number of leisure centres up and down the country — they were mentioned by my honourable friend the Member for Garston and Halewood [Maria Eagle] — have been shut since March.
"Many of them serve some of the most deprived communities in our country. Several have been mentioned in the House by honourable Members.
"Will the Minister commit to getting in touch with each of those Members, and to shifting heaven and earth to get those leisure centres open?
"I know he has allocated £100 million, but there is a difference between paying the money out and getting the doors open. Will he work with me to get the doors of those leisure centres open?"
Minister for Sport – Nigel Huddleston (Conservative, Mid Worcestershire):
"I pay tribute to all the hard work carried out by sports' governing bodies and clubs across the country to ensure that we were ready for the return of sport — from gyms, leisure centres and pools, to rowing and badminton clubs.
"However, many leisure centres have faced acute challenges during the pandemic, which is why on 27 October the Government announced a £100 million support fund for leisure centres affected by the pandemic, which many honourable Members have mentioned today.
"My department is currently working closely with Sport England and MHCLG [Ministry for Housing, Communities and Local Government] on the design of that scheme.
"Further details will be released shortly. Once the funds are open, I urge local authorities to bid for the money. I hope that people will make the most of these precious local facilities once they are open again."
Responding to the debate, Swim England chief executive Jane Nickerson said: "It was reassuring to hear MPs from the length and breadth of the country recognising the importance of aquatics and pushing for the support we at Swim England have long been calling for.
"Following the announcement yesterday we're obviously delighted that pools can reopen in all tiers from December but there are many issues still facing our pools, operators, clubs, swim schools and casual swimmers.
"So we will continue to campaign on behalf of our members and the wider aquatics community for the support our fantastic sports need."