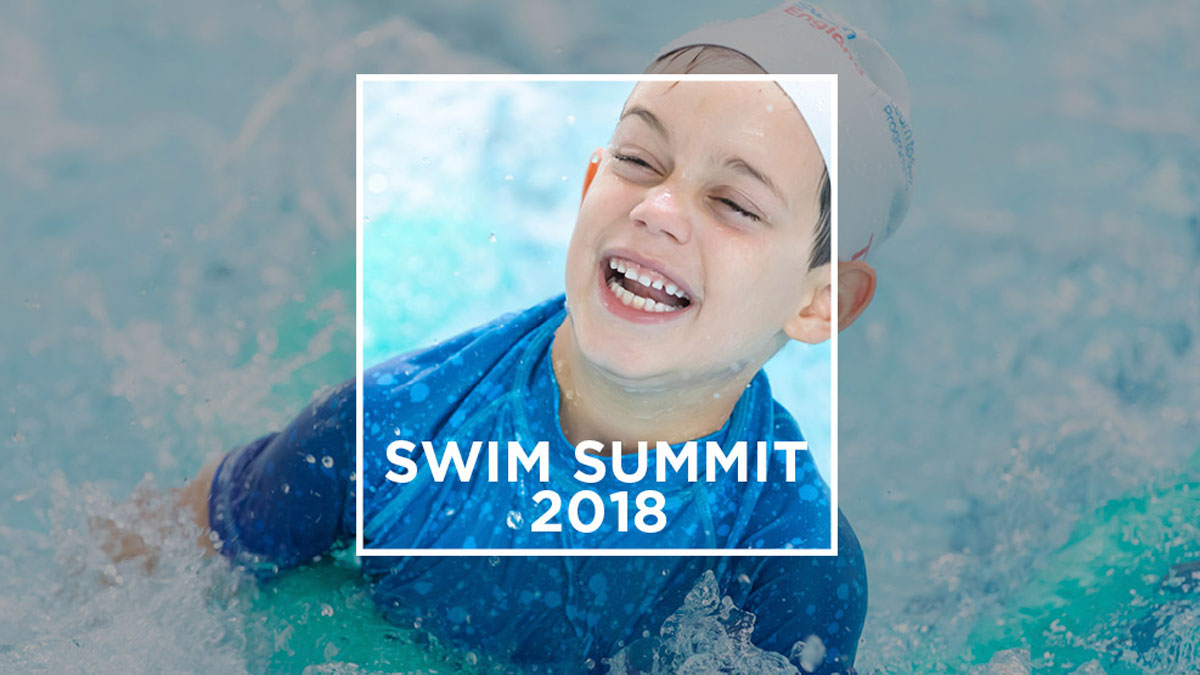 Swim Summit 2018
Thank you for joining us at the 2018 Swim Summit.
Hosted by the Swim Group, the Swim Summit is a free, annual national conference dedicated to the provision of swimming. It is aimed at anyone who works within the swimming or leisure sector, or is involved in the delivery of swimming for health or fitness.
The day is a unique opportunity to hear from a range of industry experts. Presentations included a focus on facilities and how to maximise their use, ensuring our young people are safe in the water, and new ideas and innovations to get the nation swimming.
With over 100 key influencers from across the swimming sector in attendance, it was a great opportunity for delegates to share ideas and network.
Swim Summit 2018
27 September,  2018 at Harrow Leisure Centre
09:15 Registration opens, refreshments and networking
10:00 – State of the swimming nation
Jane Nickerson (Swim Group Chairperson), David Minton (Leisure Database) and Mike Farrar (Swim England Chairperson) discussed the current state of swimming in this country and pose the question: what more should we be doing?
10:35 – Keeping the nation swimming: Two years on, has swimming and water safety in primary schools improved?
Steve Parry (Swim Group and Total Swimming) and Sue Wilkinson (afPE) discussed the progress made to support primary schools to deliver high quality swimming and water safety lessons. They will also challenge the sector to pledge to support a new curriculum swimming and water safety campaign.
11:20 Refreshments and networking
11:50 – Keeping the facilities open in challenging economic times
David McHendry (KKP) talked about the challenges affecting facilities and how to make the most of your budget.
13:00 Lunch and networking
14:00 – Keeping swimming relevant: innovation, innovation, innovation
We heard from a range of sector leaders about their innovative approaches to keeping swimming relevant. These included:
15:45 – Closing comments
16:00 – Close of Swim Summit 2018 
For more information about the day, or if you have any questions, please contact Alison Clowes via alison.clowes@swimming.org