Annual Report and Financial Statement 2022
27 April 2022
Welcome to the 2022 monthly updates from Swim England.
This will cover the month-by-month work of Swim England between 1 January and 31 December 2022.
Annual report and financial statement
Download the financial report for the year ended 31 December 2022 by clicking here.
Swim England Board
The Swim England Board meets around six times a year and is made up of representatives from across the sport and physical activity sector. Members have background in legal, human resources and finance.
The Swim England Board members are:
Richard Hookway (chairperson), Caroline Green (senior independent non-executive board member/deputy chairperson), Neil Booth, Alison Breadon, Sarah Gregory, Brian Havill, Aysha Kidwai, Raj Kumar, Jane Nickerson, Barry Saunders, Bernard Simkins, Joan Wheeler.
January
The dawn of a new year saw excitement start to build around the Birmingham 2022 Commonwealth Games.
Grant Robins said he was hoping Team England would have the 'best Games ever' in the pool. 
Robins had been given the task of swimming team leader for the Games and said: "I was fortunate enough to do the Gold Coast which was brilliant but to lead your country in a home Games is purely exceptional.
"We want to have the best games ever. This opportunity doesn't happen very often."
Meanwhile, Adam Peaty said it was always a privilege to represent England at the Commonwealth Games.
"This is my home-coming from the Olympics and the last five years. I'm looking forward to coming to Birmingham and just enjoying the home crowd."
A number of Swim England coach developers were endeavouring to better their mentoring skills after undertaking a Level 3 Award in Workforce Mentoring.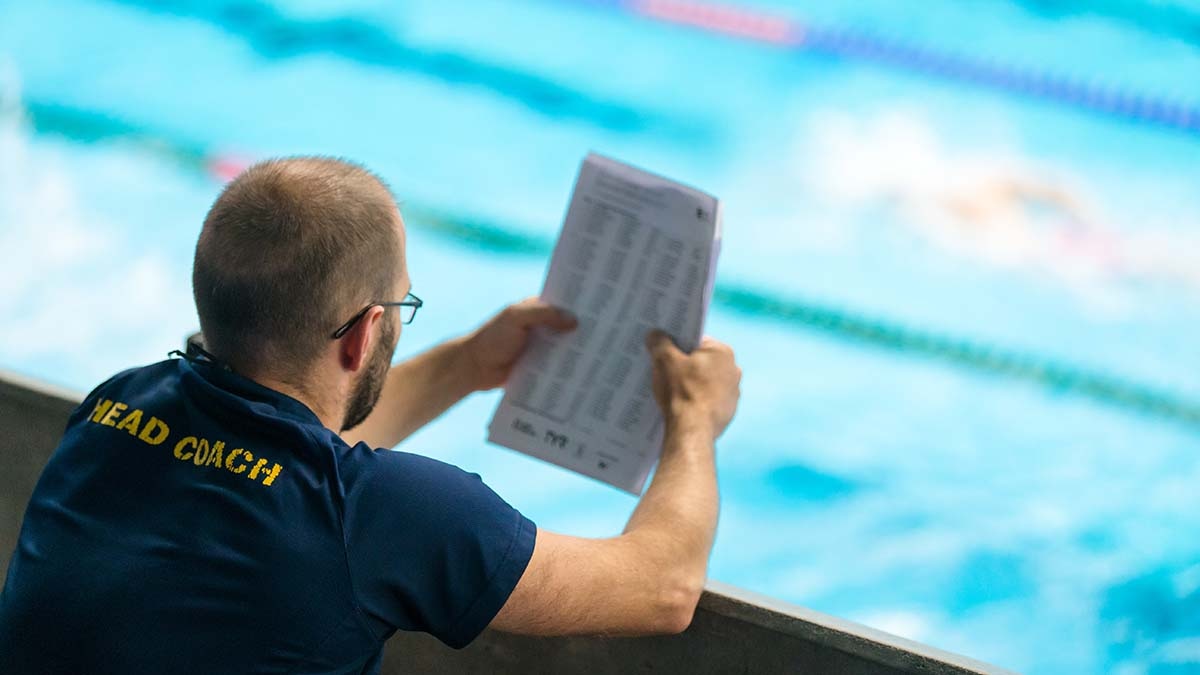 Kevin Brooks, head coach at Wycombe District Swimming Club, Marc Spackman, head coach at The Royal School Wolverhampton and John Adye, performance coach at Repton Swimming, had been selected for the programme.
A group of African women who believed swimming was something 'the boys do' 'graduated' from affordable and accessible lessons.
They were presented with Swim England Learn to Swim Awards after Hampshire-based charitable organisation The United Voices of African Associations (TUVAA) arranged for them to access lessons at Active Nation's Bitterne Leisure Centre in Southampton.
Olympian Leon Taylor led the tributes to British diving stalwart Chen Wen, who died at the age of 80.
Swim England made changes to the popular 'Connecting with Coaches' sessions in an effort to make them more accessible.
The topics of the sessions will alternate between swimming-specific material and generic topics that can be applied to all aquatic disciplines.
Swim England's Stronger Affiliation process was renamed Club Affiliation. 
Completing Club Affiliation means that a club is operating in a safe and compliant way and has achieved the minimum standard of safe and effective practice.
Swim England published its free to download book celebrating the success of all aquatic athletes at the Tokyo 2020 Olympic and Paralympic Games.
Big in Japan featured all the reports from the Tokyo Aquatics Centre and the Odaiba Marine Park from the swimming, diving, artistic swimming and open water competitions.
Swim England chief executive Jane Nickerson demanded urgent action was taken to tackle a 'chemical cocktail' contaminating the country's rivers.
A damning Water Quality of Rivers report stated: "It is clear that rivers in England are in a mess.
"A step change in regulatory action, water company investment, and cross-catchment collaboration with farmers and drainage authorities is urgently required to restore rivers to good ecological health, protect biodiversity and adapt to a changing climate."
A talented cohort of 100 swimmers and para-swimmers were selected for Phase 2 of the Swim England National Event Camps.
The group of 15-16-year-old athletes were selected based on their performances from the Festival of Swimming and the 2021 Swim England National Winter Championships.
Swim England welcomed the release of a new report which highlighted the important role pools, leisure centres and gyms can play in helping to ease the pressure on the NHS.
ukactive's Leading the Change: social prescribing within the fitness and leisure sector report highlighted why urgent investment was needed in facilities for the future.
Five-time Paralympic champion Ellie Simmonds visited the Sandwell Aquatics Centre after the pools were filled with 1.2 million gallons of water.
Simmonds described it as an 'incredible venue' and said it would be a 'wonderful facility' for local residents following the Commonwealth Games.
Swim England's model club constitution for unincorporated clubs was updated.
A 'packed programme' of artistic swimming national events was confirmed by Swim England.
The National Age Group Championships, the Junior and Senior National Championships, the Combo Cup and the National Masters Championships would all return in 2022 at venues up and down the country.
Olympic champions Adam Peaty, Tom Dean and Anna Hopkin were part of a group of 10 athletes who had been selected to represent Team England at this summer's Commonwealth Games.
The Tokyo 2020 gold medallists join Max Litchfield, Abbie Wood, Molly Renshaw, Ben Proud, James Wilby, Luke Greenbank and Alicia Wilson who will be in action at Birmingham's Sandwell Aquatics Centre.
The first appointments to the Commonwealth Games swimming leadership team were made and saw head coach Mel Marshall leading the charge to Birmingham.
Decorated coach Marshall would be joined by Diane Elliot in her role as sports science lead and Rod Wardle, who would act as team manager.
The first Team Z camp in almost two years saw divers from 10 clubs across the country coming together for a 'challenging and exciting' weekend.
Suzie Collins, Swim England diving talent development officer, said: "The UK is brimming with young talent and we are excited to see these athletes develop over the coming years."
February
Emma Collings-Barnes, Dan Pilbrow and Marc Foster were named as respective head coaches for the freestyle, medley and open water events at Swim England's National Event Camp.
They said they were 'privileged and honoured' to be working with the 'best and brightest' talent in the country.
An 'essential tool' which will help swimming teachers, coaches, pool operators and carers to improve the overall experience of aquatic activity for those with long-term health conditions was launched by Swim England Qualifications.
Swimming is 'uniquely placed' to help the Government achieve its national levelling up missions – but would only succeed with urgent investment in facilities up and down the country.
Swim England chief executive Jane Nickerson said: "If swimming and water-based activity is to play the huge role it can – and should – in levelling up health outcomes across the country, then we need to see the Government invest in the pools we need as a matter of urgency."
It was confirmed Swim England would host a full programme of Water Polo National Age Group Championships for the first time in three years in 2022.
The coronavirus pandemic forced the cancellation of the U17s and U19s competition in both 2020 and 2021 – with the U15s managing to return to action after a two-year hiatus last December.
Youngsters who missed out on school swimming lessons due to the pandemic were being offered free top-up sessions as part of a new collaborative project.
The sessions were being held for youngsters from five primary schools as part of the London Legacy Project which aims to make aquatic sports more accessible to hundreds of people.
Youngsters on the Swim England pathway impressed at the British National Diving Cup at the Plymouth Life Centre.
A host of junior divers recorded stellar performances including Euan McCabe, Amy Rollinson, Leon Baker and Desharne Bent Ashmeil.
Swim England announced it had introduced a new coaching policy which now focuses on the minimum expectations for clubs in relation to coaching qualifications.
Open water swimmers were being encouraged by Swim England to take part in a Government consultation for more designated bathing waters.
The recognised national governing body also called for the Government to be 'more ambitious' in ensuring there were stretches of clean open water to swim in.
Ninety five swimmers received a 'fantastic learning experience' after taking part in an offshore training camp and competition in Dubai.
The swimmers were all part of the Diploma in Sporting Excellence (DiSE) programme.
New members were appointed to the Swim England Masters Working Group and were turning their focus towards 'paving the future' of Masters swimming in England.
Meanwhile, Matt Bartle has said he was 'delighted and honoured' after being named as the new volunteer lead for the Swim England Diving Leadership Group.
Bitterne Leisure Centre was announced as the first facility in the country to receive Swim England's Water Wellbeing accreditation.
The Southampton-based pool was one of the first to join the Water Wellbeing programme in 2018 and it has allowed the centre to provide opportunities for those with long-term health conditions to become more active in the water.
Swim England announced it was creating a new resource to help club-level aquatics coaches support athletes who may be struggling with eating disorders.
March
An initiative to help hundreds of children progress from learn to swim lessons to a club environment has been launched by Swim England and Everyone Active. 
The Club Link programme was being rolled out across 125 facilities nationwide.
Dozens of visually impaired youngsters took part in the British Blind Sport National Youth Swimming Gala.
The event was run by British Blind Sport in partnership with Swim England and provided a 'fantastic opportunity' for young people with a visual impairment to take part in competitive races.
Olympian Craig Figes started a new role with Swim England as water polo programme lead for Great Britain.
Figes, who was the GB men's captain at the London 2012 Olympic Games, was appointed technical expert for water polo, advising Swim England, British Swimming and the home nations.
Swim England backed a nationwide campaign to ensure 200 rivers are designated as bathing waters by the end of the decade.
The Speak Up For Our Rivers petition had been set up by environmental charity Surfers Against Sewage.
Swim England warned that 500,000 children were missing out on the chance to learn to swim due to a shortage of swimming teachers.
A series of health fact sheets were relaunched by Swim England on Social Prescribing Day
The fact sheets cover a range of conditions including asthma, dementia, epilepsy, diabetes, ear infections, glandular fever, mental heath and skin problems.
A team of 35 Swim England juniors gained 'valuable experience' as they raced against some of the biggest names in the sport at the Edinburgh International Swim Meet.
Richard Blackshaw, Swim England head of swimming talent, said the squad showed 'fearlessness' adding: "The team have been outstanding."
The full team which will aim to steer Team England's swimmers and para-swimmers to have the 'best Commonwealth Games ever' was finalised.
In total, there are 26 members of the backroom team covering all aspects from coaching, nutrition, strength and conditioning through to analysis and media.
A new 'positive' and 'powerful' project to increase inclusion and accessibility across Swim England's volunteering structure was launched.
The Ripple Effect will aim to break down barriers for individuals who want to become volunteers and encourage them to get involved in aquatic sports
Rising energy costs could pose a threat to the nation's health and wellbeing as 'vulnerable' facilities whereat 'major risk of closure' warned ukactive and Swim England.
The first phase of the London Legacy project which offered free top-up swimming lessons to youngsters in three of the most deprived areas of the capital was hailed as a huge success.
Swim England water safety manager Ash Jones told a conference hosted by the Rivers Trust that improving access to open water opportunities would be a 'win-win' for outdoor swimmers and the environment.
An 'invaluable' new product to help swimming pool owners and operators maximise their Learn to Swim programmes was launched by Swim England.
The Aquatic Latent Demand tool will empower learn to swim providers to understand their true market potential, and therefore help more children to learn to swim.
Swim England was working in conjunction with the University of Nottingham on the Wild Swimming and Blue Spaces project which aims to encourage more people to reap the health benefits of open water swimming.
More than 900 13 to 14 year olds were given expert advice to help improve their performances in the pool at a second Swim England online National Development Camp.
Swim England started working in partnership with Her Spirit to inspire more women to get active.
The aim was to ensure more women are able to experience the positive health benefits of being active in the water.
April
Reading Royals retained the Redwood Trophy at the Artistic Swimming National Championships following an exciting event in Gloucester.
Olympian and Swim England's West Midlands development officer Sarah Barrow gave an update on the West Midland's diving strategy ahead of the Commonwealth games this summer.
A third diving pool in the region, improved swimming teacher workforce and free taster sessions during the Easter holidays were some of the steps the region has taken in order to increase participation.
Swim England released discipline specific versions of the 'Maximising Club Pool Time' tools. 
Versions for water polo, diving, artistic swimming were published following the success of the swimming guidance launched last year. 
The tools help clubs determine the appropriate amount of pool time based on the training requirements of the club's members.
Swim England announced updates to two resources to help further improve inclusion in swimming. 
The removal of the need for medical evidence when submitting the application form for the 'Certificate of Exception' and the extension of the certificate to include a 'swimwear exception' were both proposed and supplementary agreed.
Swim England chief executive Jane Nickerson received her MBE for 'services to swimming' and had an "engaging" conversation with Princess Anne about school swimming lessons.
Jane said: "I was extremely humbled and honoured to receive the MBE for Services to Swimming during Covid-19. She was concerned that even before the pandemic, not all children learnt to swim despite it being a curriculum subject in England."
There was some promising news as the latest data for the number of adults swimming was revealed by Sport England.
The data revealed that 2,001,600 adults went swimming at least twice in 28 days between November 2020 and November 2021, a 73 per cent rise on May 2020 to May 2021 results.
Swim England announced their support for a nationwide campaign to help reduce the number of deaths from drowning. 
The campaign urging people to 'Respect The Water' has been launched after new data revealed that there were 277 deaths by drowning in 2021, a rise of 23 from the total in 2020.
A campaign from the Chartered Society of Physiotherapy (CSP) to help raise the awareness and importance of aquatic physiotherapy and the impact it can have on your physical and mental wellbeing was also being supported by Swim England.
The campaign aims to keep facilities such as hydrotherapy pools open after recent closures have led to concerns from those who rely on the facilities.
May
City of Manchester enjoyed a golden double at the Swim England Water Polo National Age Group Championships.
The girls U17s and U19s teams were both crowned champions at the Liverpool Aquatics Centre, while Worthing took the U17s boys title and Cheltenham were victorious in the U19s boys' competition. 
The swimming team for the Commonwealth Games was confirmed as a further 38 athletes were added to the 10 who were pre-selected in January for Birmingham 2022.
The final Team England squad included Olympic medalists and those making their Commonwealth Games debut.
Swim England received a share of £6.5m to help diverse and disadvantaged communities learn to swim as part of a Commonwealth Games legacy project.
A Swim England family and Richmond Dales Amateur Swimming Club have joined forces to support two young swimmers and their mum after they fled the invasion in Ukraine.
Tymofii and Tykhon, along with their mother Irina, recently arrived in the country and are now back in the water with Richmond.
Swim England was in the running for two national awards alongside its chief executive, Jane Nickerson, who has also been named as a finalist.
Jane had been shortlisted in the ukactive Awards Outstanding Leadership Award, while the national governing body is in the running for the Healthy Communities Award and the Marketing Campaign Award.
In one of his final duties as Swim England President, Ian MacKenzie hailed the the importance of water polo festivals for young players to help ensure the future success of the sport.
Ian, and his wife, Shirley, recorded the results at the Swim England North West Region's U11 Water Polo Festival.
Swim England hosted two webinars to raise awareness of anti-doping as part of national Clean Sport Week.
Team England's swimmers and divers got their first look at the new Sandwell Aquatics Centre, which would be the venue for the Birmingham 2022 Commonwealth Games.
They checked out the facility during a Prep the Pool test event which saw more than 300 swimmers given the opportunity to race at the £73 million facility.
North West's Jim Wilks said it was an honour to be taking on the role of Swim England President in such a special year.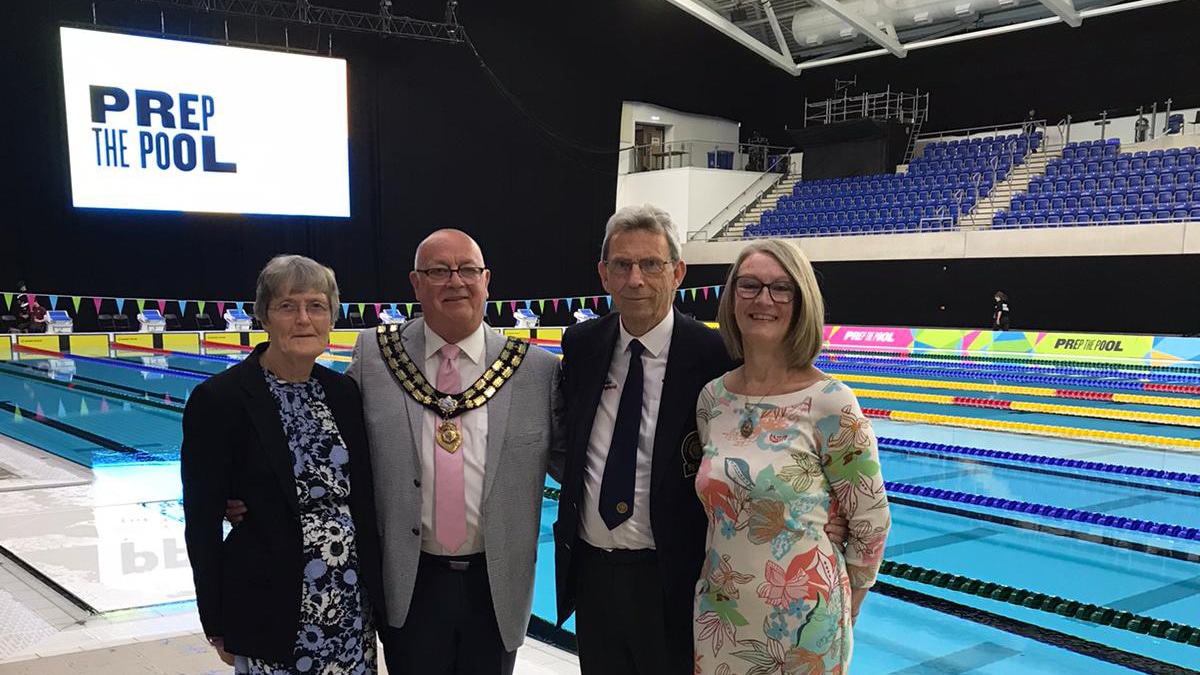 He was handed the ceremonial chains by outgoing President Ian Mackenzie during the Prep the Pool test event at the Sandwell Aquatics Centre.
Swim England launched its England Swims campaign, which appealed for those from ethnically diverse communities to give their views and experiences – in a bid to help make water-based activity more accessible and enjoyable for everyone.
A number of people, including elite athletes and teachers, shared their experiences as part of the campaign.
Applications opened for the Aquatic Diploma in Sporting Excellence, which gives swimmers, artistic swimmers, divers and water polo players the opportunity to combines their studies alongside training and competitions.
The end of the month saw the announcement that the Swim England Teaching and Education Awards and Conference would be staged in front of an audience for the first time since 2019.
The conference and awards have been held virtually for the past two years due to the pandemic but the voco St. John's Solihull would host the events on Thursday 29 September.
June
Nominations for the Swim England National Awards – which looks to honour members of the aquatics community for their devotion to our sports in the last 12 months – opened.
Swim England joined a coalition of leading organisations to issue a stark warning to the Government that rising energy costs could force the closure of hundreds of public leisure facilities in the next six months.
Chief executive Jane Nickerson hailed the work of Swim England's biggest asset – its volunteers – during National Volunteers' Week.
Swim England has partnered with UK Coaching as part of a nationwide drive to expand the coaching workforce.
Speedo launched its Swim United campaign which aimed to ensure all children who leave primary school by 2025 are able to swim.
Swim England backed the initiative, which was also supported by Olympic gold medallist Adam Peaty, Paralympic champion Ellie Simmonds, international swimmer Michael Gunning the Black Swimming Association and Active Black Country
England 'Red' took home the silver medal at the Women's EU Nations Water Polo Cup in Brno, Czech Republic.
A new dedicated team to help support coaches across all aquatic disciplines was created by Swim England.
It's spearheaded by Lindsay Trimmings, who is taking on the role of head of coaching after eight years working with the national governing body.
Ukrainian swimming teachers who have been forced to flee the invasion are being offered the chance to gain a world-renowned qualification free of charge thanks to the Institute of Swimming and Swim England Charity
Team England's diving squad for the Birmingham 2022 Commonwealth Games was finalised.
The 18-strong team featured a strong mix of youth and experience and was packed with 'exciting talent'.
New gradings for water polo referees were published by Swim England following a comprehensive review. =
The England Swims campaign received more than double its target responses.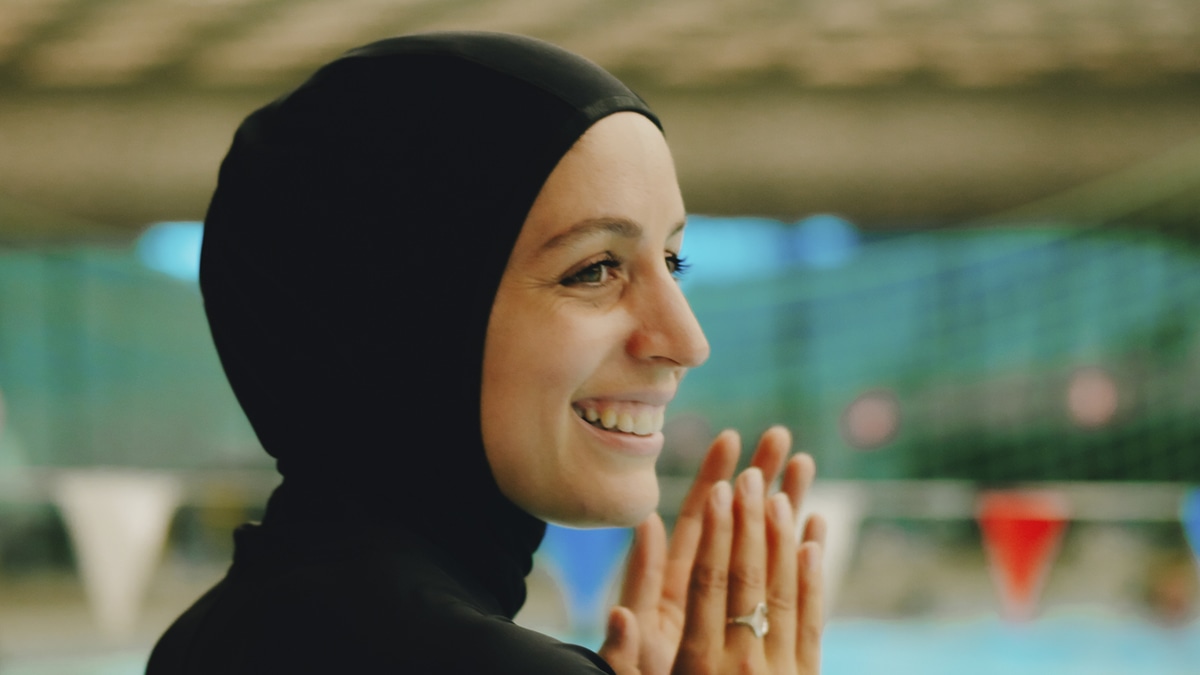 The results from the only survey would be analysed and used to help shape the future of the sector and Swim England's next 10-year strategy.
England's Senior Men's water polo squad finished fifth at the 2022 EU Nations Cup in Brno, Czech Republic.
Swim England head of membership development Gaby Hay explained what Pride month means to her personally and the importance of shining a spotlight on the LGBTQ+ community.
Clubs across the country were due to host free taster sessions to help discover the next generation of para-swimmers as part of the Commonwealth Games Inspired to Try campaign.
A series of free swimming assessments as part of the London Legacy Project led to an uptake in lesson bookings and families returning to the pool.
The Swim England Diving National Age Group Championships took place over four days at the Plymouth Life Centre, with 139 individuals taking part.
New research carried out as part of the latest #LoveSwimming campaign revealed that teaching swimming was one of the nation's most rewarding and fulfilling careers.
July
Salford lifted the Swim England Artistic Swimming Combo Cup, which saw more than 800 athletes take part in the event at the London Aquatics Centre.
Former police diver and detective Rob Smallcombe said becoming a swim teacher following his retirement from the force was the 'best decision he has made'.
Rob was speaking as part of the #LoveSwimming campaign, which aimed to bring more swim teachers into the workforce.
A 'valuable resource' which will help provide clubs with the support they need to become strong and sustainable organisations has been published by Swim England.
The Club Financial Toolkit is a new guide which includes tips and advice on all aspects of managing income and expenditure during an 'economically challenging time'.
Swim England welcomed a new opinion article jointly written by chief medical officer Professor Chris Whitty which criticised water companies for not doing enough to prevent raw sewage being discharged into rivers.
Two new members were appointed to Swim England's Sport Operations Committee.
Keith Munday and John Hewitt will take their place on the committee for the next four years.
Swim England's Water Wellbeing partner, Good Boost, surpassed a landmark figure of 10,000 delivered sessions.
Chief executive Jane Nickerson said rapid action was needed after a new Environment Agency report revealed serious pollution incidents in the nation's waterways had increased.
Global swimwear brand Speedo signed a multi-year partnership to become the official technical and apparel partner to Swim England.
Swim England updated its selection information for Artistic Swimming ahead of proposed rule changes from FINA.
The Birmingham 2022 Commonwealth Games offered an 'amazing opportunity' to help make a difference to the lives of youngsters in the West Midlands and across the country.
Swim England sport development director George Wood was speaking days before the competition was due to get underway at the Sandwell Aquatics Centre.
Diver Jack Laugher was one of the Team England flag bearers for the opening ceremony of the Commonwealth Games.
Away from Birmingham 2022, Swim England's Water Wellbeing accreditation has been labelled as a 'catalyst' for positive change and collaboration at a recent health and wellbeing event.
Swim England also announced its completion of UK Anti-Doping's Assurance Framework.
National Governing Bodies (NGBs) must fulfil the requirements to certify to UKAD that they are meeting their anti-doping responsibilities.
August
Team England's swimmers and divers celebrated considerable success at the Birmingham 2022 Commonwealth Games.
The swimming team won a total of 32 medals – eight gold, 16 silver and eight bronze – to equal the tally won at Manchester 2002 as they finished second in the table behind Australia.
Tom Dean won a total of seven medals, one gold and six silver.
In the diving competition, Team England topped the medal table as they dominated the event at the Sandwell Aquatics Centre.
They won six gold, four silver and five bronze medals – with Andrea Spendolini-Sirieix winning two golds and a silver, while Team England enjoyed a clean sweep of the podium in the Men's 3m Springboard.
While the diving event was fun full swing, the Speedo National Summer Championships took centre stage at Sheffield's Ponds Forge International Pool.
More than 1,400 swimmers took part in the five-day event.
The day after its conclusion, the Swim England Open Water National Age Group Championships were held at Rotherham's Thrybergh County Park. 
Wycombe District Swimming Club claimed the top club award for the third time in a row.
Commonwealth champion James Wilby highlighted two key attributes he believed club swimmers needed to help them achieve their goals in the pool.
Mel Marshall hailed the importance of Swim England's new Coach Membership scheme.
The lead national coach of British Swimming's Loughborough National Centre said the packages were 'really positive' and 'imperative for the sport'.
Nominations opened for the Swim England Hall of Fame 2022, with 2019 inductee Sharron Davies encouraging people to suggest those that 'give their lives to the sport'.
Swim England appointed Rose Younger and Andy McGinty as talent inclusion officers for water polo who bring an 'exciting blend of experiences' to the position.
Chief executive Jane Nickerson reiterated the need for urgent action to tackle the scourge of sewage pollution after the Environment Agency listed 22 beaches in England as unsafe for bathing.
European and Commonwealth champion Spendolini-Sirieix shared with Swim England members how she copes with pressure.
Diving programmes in the West Midlands had seen a surge in interest following Team England's success at the Birmingham 2022 Commonwealth Games.
Swim England West Midlands diving development officer Sarah Barrow said: "There has been a clear spike in interest … diving programmes in the West Midlands are running extra sessions."
A new Government plan to prevent sewage being pumped into country's rivers, lakes and seas is a 'missed opportunity to urgently tackle the huge damage being done to our precious water environments'.
Jane said the Storm Overflows Discharge Reduction Plan needed 'far more ambitious targets'.
September
New Prime Minister Liz Truss was warned that soaring energy costs could force the closure of 'crucial' swimming pools.
In a letter to Ms Truss, Swim England chief executive Jane Nickerson wrote that the 'urgent situation' had put pools and leisure centres under 'real threat'.
It was announced that para-swimming races would be included in the Swim England National Masters Championships for the first time.
Swim England passed on its 'heartfelt sympathies' to the Royal Family as the country mourned the death of Her Majesty Queen Elizabeth II at the age of 96.
Her Majesty was the patron of the national governing body for 63 years from 1953 until handing over the role to the Duke of Cambridge in December 2016.
Jane said: "Her Majesty was an iconic figure and an inspiration – and she will be sorely missed.
"She touched the lives of so many across the world and it was an honour to have her as our patron for so long."
After the period of national mourning had concluded, Swim England announced it would be carrying out a comprehensive Learn to Swim and workforce audit.
Swim England had partnered with the Swimming Teachers' Association to ensure a complete nationwide survey of pool operators, private swim schools and clubs could be carried out.
A new health fact sheet giving guidance on how people can benefit from aquatic activity before or after an operation was published by Swim England and its partners.
A Government scheme to help pools cope with rising utility bills was welcomed by Swim England – but Jane said energy-dependent facilities still required long-term help.
The new Energy Bill Relief Scheme would provide discounts on wholesale gas and electricity prices for non-domestic customers for an initial six-month period.
A new challenge to highlight the importance of children remaining in swimming lessons until they become a competent swimmer was launched by Swim England.
The 'swimming competency challenge' saw a group of parents, who are all regular swimmers, take on the four minimum water competency skills – 'float to live', treading water, swim in clothing and swim 100m without stopping and with ease.
One of Great Britain's top swimming coaches, Dave Hemmings, spoke about the new Swim England Coach Membership packages and said the offer is something he would have wanted when he was a younger coach.
Swim England inclusion partner Mike Hawkes gave an update on the work of the organisation at the beginning of National Inclusion Week.
Swim England's equality and diversity campaign, England Swims, was named as a finalist at this year's Sports Business Awards.
The Swim England Teaching and Education Conference and Awards took place at the coco St John's Solihull.
Following the conference and workshops during the day, which featured keynote speaker Pip Hare, awards for Educator of the Year, Trainee Tutor of the Year, Approved Centre Diversity Champion, Swimming Teacher of the Year, Swim Primary School of the Year, Swim School of the Year, School Swimming Lesson Provider of the Year and Health Impact were handed out.
October
Kent were crowned Swim England County Team Champions for the first time after a last-race victory secured the title.
They won Division One by the narrow margin of four points from second-placed Yorkshire.
Determined Derbyshire made an instant return to the top flight of the National County Team Championships after lifting the Division Two title for the second time.
They finished on 505 points – 20 points ahead of second-placed Sussex and 31 in front of Hampshire and Warwickshire and who were joint third.
All four counties will be competing in Division One in the 2023 competition.
Swim England teamed up with the University of Nottingham to develop a new fact sheet explaining how people can benefit from aquatic activity during and after cancer treatment.
The next phase of changes to the licensing criteria to help ensure deaf swimmers can take part in competitions on equal terms was confirmed.
Swim England scrapped the £36 fee to join its School Swimming and Water Safety Charter.
It meant a range of digital resources to help schools offer 'life-changing swimming lessons' were now available free of charge.
An industry-leading nationwide survey carried out by Swim England is set to help make water-based activity more accessible and inclusive.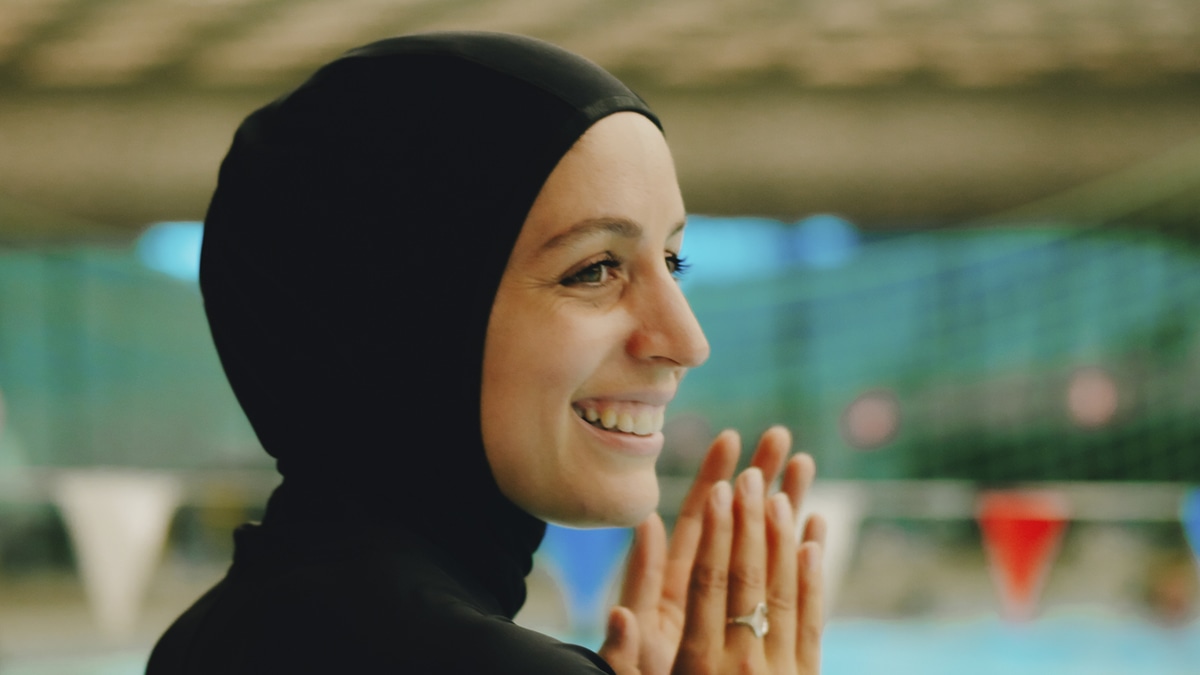 The national governing body's England Swims campaign has revealed key data which will be used to help break down long-standing barriers among ethnically diverse communities which prevent participation.
Chief executive Jane Nickerson said 'the important and innovative insight' was helping to shape the national governing body's soon-to-be-published 10-year strategy, which will have the goal of increasing the diversity of those who can swim at the very heart of it.
Jane said it was saddening and alarming to see pools be forced to close due to spiralling energy costs.
Not-for-profit charitable leisure and cultural trust Freedom Leisure were the first to announce the temporary closure of two pools due to rising energy bills and warned the Government the problem was just 'the tip of the iceberg'.
Swimming is the best activity for making pre-school age children happy and creating special bonding moments with their parents, according to a new study.
The first research of its kind commissioned by Swim England also revealed toddlers being active in the water with their parents or guardians can lead to them enjoying better sleep and improved movement.
Swim England and Good Boost won two prestigious honours at the Royal Society for Public Health (RSPH) Awards.
The partnership were announced as winners of the Community Health Development category, followed by the Public Health Minister's Award.
Schools could sign up for the Swim England Big School Swim, which was returning to pools and classrooms up and down the country for the first time since 2019.
A series of bursaries to train the 'next generation' of diving coaches in London will help clubs attract new members and make them more sustainable.
Phase three of the London Legacy Project has seen a 'considerable investment' of £2,500 paid out in a bid to attract new coaches and upskill the existing workforce.
New Swim England board member Katie Walcott-Greenwood said she was aiming to use her positive experience of swimming to help promote the benefits of this 'fulfilling and life-shaping sport'.
Records tumbled at the Swim England National Masters Championships, which were held over three days at Sheffield's Ponds Forge International Pool.
The event featured para-swimmers for the first time, with medals awarded to S1-S14 classified para-swimmers based on British Para-Swimming points.
November
Swim England warned more than 100 pools were under the threat of closure of a reduction in services in the next six months due to the growing energy crisis.
The Swim England Artistic Swimming National Masters Championships took place at Nottingham's Harvey Hadden Sports Village, with more than 150 athletes from 23 clubs taking part.
Former international swimmer Michael Gunning emphasised the importance of children leaving primary school being able to swim confidently and proficiently ahead of Big School Swim Week.
The annual event was hailed as 'an incredible celebration' of school swimming, which helped to provide lifelong memories for schools and pupils across the nation.
An 'exciting' new national programme was being being piloted by Swim England to help bridge the gap between learn to swim and clubs. 
The new Club Links initiative aims to encourage closer working relationships between clubs and learn to swim providers by introducing people in the upper stages of learn to swim to local aquatic clubs.
The London Legacy Project was named as a finalist in the Supporting Young Londoners category at the London Sport Awards.
The Government's Autumn Statement does 'not go anywhere close to resolving the huge difficulties facing swimming pools and leisure centres', Swim England warned.
The recognised national governing body expressed its extreme concern after a new report claimed water companies discharged sewage into rivers and seas multiple times when no rain was recorded.
A nationwide campaign urging ministers to extend the financial support being offered to 'under threat' swimming pools and leisure centres was launched by Swim England. 
It included a #SaveOurPools petition which aimed to show the Government how much 'vulnerable' facilities mean to communities across the country in a bid to prevent a 'dire' situation from worsening.
The Swim England National Awards were held at the University of Birmingham's Great Hall, recognising 'magical moments – and the individuals who go above and beyond for our sport'.
A total of 14 awards were presented during the ceremony, which was hosted by Michael Gunning.
During the event, three 'worthy individuals' were inducted into the Swim England Hall of Fame.
Artistic swimming pioneer Dawn Zajac plus international swimmers Mark Foster and Karen Pickering are the first new cohorts in the Hall of Fame since it was set-up in 2019 to mark Swim England's 150th anniversary. 
The ceremony also saw Alan Boyle being presented with the Harold Fern Award and Rosa Gallop receiving the Alfred H Turner prize.
Both Mark and Karen urged the Government to increase the investment to under-threat swimming pools, saying it was a 'no-brainer'.
Devon were crowned Swim England National Masters Inter-County title winners after six nationwide events took place on two Sundays in November.
December
The month kicked off with more than 2,500 entries across 36 events at the three-day Swim England National Winter Championships at Sheffield's Ponds Forge International Pool.
Swim England announced it would be launching a new Club Health Tracker in a bid to support aquatics clubs with continuous improvements within six core areas of development work.
Toby King was thanked by Swim England for his significant contribution after announcing he was stepping down as the chair of the Water Polo Leadership Group to pursue other business ventures.
Updated guidance on the minimum depth of water required for swimmers to dive into a pool was published following a change to the regulations by FINA.
Artistic swimming rules coming into force were 'the most significant' in the sport's history and will help make it 'more objective', according to Swim England's artistic swimming manager Karen Thorpe.
Fifteen young divers were selected for Swim England's Team Z squad – the first step on the talent pathway – with a number impressing at the recent Talent Games.
An exciting new water polo initiative which aims to improve the performance of England and Great Britain sides in international competition was launched.
The Swim England Water Polo Talent Centre initiative will offer elite coaching to players born from 2007 to 2010, and those selected will receive weekly or fortnightly coaching from a team of experienced international coaches.
New data which shows the number of children leaving primary school unable to swim at least 25m has risen is a 'further reminder' to the Government of the need to support 'vulnerable' pools, said Swim England.
A swimming lesson breakfast club created as part of the Birmingham 2022 Commonwealth Games legacy project proved to be so popular it was being expanded.
Almost 50,000 people pledged their support to Swim England's campaign to #SaveOurPools.
MP Catherine West, the chair of the All Part Parliamentary Group for Swimming, handed over the document with 48,928 names on it to the Treasury and the Department of Business, Energy and Industrial Strategy.
West London Penguin and City of Manchester triumphed in the Swim England Water Polo National Age Group Championships U15s boys and girls competitions respectively.
A total of 26 teams took part in the event at Sheffield's Ponds Forge International Pool.
A number of Swim England's Youth Performae Squad travelled to Canada as part of a British team taking part in the Ontario Junior International. 
The squad won a total of 36 medals during the three-day event.
A project to 'dispel the myths' that artistic swimming is a female-only sport in a bid to encourage more males to take part was launched by Swim England.
Eight Swim England divers enjoyed a successful first taste of international competition at the 2022 Camo Invitational International Championships, in Montreal, Canada, winning a total of 14 medals.
A life of dedication to the Masters community saw Catherine Ralph be announced as the recipient of the prestigious Cherriman award.