Annual Report and Financial Statement 2020
31 December 2020
Welcome to the 2020 Swim England Annual Report.
This covers the month-by-month work of Swim England between 1 January and 31 December 2020.

Annual report and financial statement
Download the financial report for the year ended 31 December 2020 by clicking here.
Swim England Board
The Swim England Board meets around six times a year and is made up of representatives from across the sport and physical activity sector. Members have background in legal, human resources and finance.
Mike Farrar was the chairperson before standing down from the role in October to focus on his work supporting the NHS through the coronavirus pandemic.
Sue Smith has been appointed as chairperson.
The Swim England Board members are:
Sue Smith, Caroline Green, Keith Ashton, Sarah Gregory, Bernard Simkins, Alison Breadon, David Flack, Neil Booth, Joan Wheeler, Jane Nickerson, Brian Havill.
January
Members of the Institute of Swimming travelled to Lithuania to implement our Learn to Swim framework within Swimming Club Banga.
The club was established three years ago and sought assistance and training from Swim England to help improve its programme.
Olympian and Swim England Synchronised Swimming Talent Project Officer, Katie Clark, stated that the national standard of the sport is 'the strongest its ever been' – aided by role models such as Kate Shortman and Isabella Thorpe.
Toby King was announced as the new chair of the Swim England Water Polo Leadership Group and, later in the month, he announced a new five-year strategy to improve English water polo across participation, competitions, development of coaches and officials, and the talent pathway system.
Another appointment came when diving's Lindsey Fraser was announced as a judge for the Tokyo Olympics.
It will be her seventh Games after appearing at the event from 1980-2012 in an athlete, managerial or coaching capacity.
Fraser's former coach, Derek Beaumont, received recognition of thanks from Swim England for his many years' service to the diving community during the British National Diving Championships.
More than 10,000 learners achieved qualifications from Swim England Qualifications in 2019 as 1,000 courses were delivered across 320 locations.
The Institute of Swimming also launched the Judge 1 online theory course which equips people to become timekeepers and turns inspector.
Swim England TRY and START programmes were once again open for applications. These aimed to increase participation across our sports as clubs had a chance to receive grants of £500 to assist with coaching fees, equipment costs or another expense they may have.
Some impressive performances were delivered by Swim England junior swimmers at the Euro Meet 2020 in Luxembourg. In total, 47 medals were won by English athletes that competed. 
Swim England hosted a series of webinars to guide clubs through Stronger Affiliation – a proved which are not SwimMark accredited are compliant with the Stronger Affiliation process by January 2021.
Broadcaster and journalist Naga Munchetty said she felt 'inspired' by the public's reaction to her learning to swim journey.
She took up swimming lessons, alongside her husband James, last May. Naga said she was "really glad to have taken on the challenge" of learning to swim as an adult, despite it being "quite scary at times".
Swim England's Adult Swimming Framework aims to improve confidence, technique and safety in the water, which you can read more about here.
Wigan and Hull's rugby league stars praised swimming for aiding in their recovering and helping to prevent injury.
Wigan scrum-half, Sam Powell, explained how the team utilise ice baths and recovery stretching in the pool after a game.
The All Party Parliamentary Group (APPG) for swimming was reformed after December's General Election. The group set out to further develop the school swimming programme and ensure there are swimming facilities for the future.
February
Swim England's hugely-popular Disney-inspired Family Fun Sessions were given a sprinkling of Frozen 2 magic.
Games and stories, which focused on core swimming skills featured characters from the animated classic – including Elsa, Anna, Olaf, Kristoff and Sven – to help families get active in the water.
The Disney-inspired Family Fun sessions were launched in June 2018 and more than 50,000 people had taken part.
Windmere was named 'Site of the Year' in the 2019 Swim Safe Awards.
Swim Safe, the initiative created by Swim England and the Royal National Lifeboat Institution (RNLI), has helped more than 60,000 young people how to swim safely outdoors in 2019.
Windmere was just one of 44 locations that delivered the free sessions across England, Scotland, Wales, the Channel Islands and the Isle of Man.
Claudio Palumbo was named as the new head coach of the Swim England Water Polo Boys' U17 international squad after John Spicer stepped down from the role.
Another appointment saw Jeroen Peters named as the new chairperson of the Swim England Masters Working Group.
Peters entered the role with more thann 30 years of experience as a masters swimmer. He vowed to increase 'openness and transparency' in the Masters community and addressing key topics such as equality in the sport.
Swim England was shortlisted for two Sports Industry Awards – Sports Organisation of the Year and an Active Award for our Disney-inspired Family Fun Sessions.
Chief executive, Jane Nickerson, hailed the nominations as a 'magnificent achievement, adding 'we can be incredibly proud of our accomplishments'.
Maxwell Sewell and Ranjuo Tomblin became the first two boys to be recruited to the Swim England Artistic Swimming Talent Pathway.
They joined the national youth squad after impressing at trials for the team.
Karen Thorpe, Swim England Artistic Swimming Manager said: "We are now developing a specific programme to start working on a mixed duet routine that will be ready to compete in the 2021 FINA World Youth Artistic Swimming Championships."
Swim England took the decision in February to align with FINA by replacing the term synchronised swimming with artistic swimming.
From this point, artistic swimming would now be used in any of our communications about the sport, while the website domain also changed to swimming.org/artistic-swimming.
English youngsters delivered impressive performances while racing at the FFN Golden Tour meet in Nice, France.
For many of the 20 Swim England athletes that raced, it was their first senior international competition.
Angharad Evans picked up a bronze medal in the 50m breaststroke, while 15 of her teammates succeeded in making the finals.
The Swim England Youth Advisory panel gave  insight into how volunteering has helped them in other elements of their lives.
The panel consists of 16 individuals and aims to give a voice to young people within the aquatics community.
Many of them report being more organised, independent, having stronger teamwork skills and more confidence after joining the panel. To find out more about the panel, email volunteering@swimming.org.
Swim England was ranked 54th in the Sunday Times' Best Companies to Work for 2020.
Jane said: "This demonstrates that our workforce wholeheartedly believes in our vision of getting a nation swimming."
The month ended with positive news when it was announced that construction had begun on the aquatics venue for the Birmingham 2022 Commonwealth Games.
The Sandwell Aquatics Centre will host both swimming and diving at the Games and will become a hugely important facility for the community afterwards.
It will consist of a 50m Olympic-sized swimming pool, a 25m diving pool, a community swimming pool and permanent seating area for 1,000 people, with additional seating being brought in for the Games.
There will also be a fitness suite, football pitch and urban park on the site too.
March
At the beginning of March, a new partnership between Swim England and the Black Swimming Association (BSA) was formally launched.
The collaboration aims to dispel any barriers that prevent members of the ethnically diverse communities from participating in the sport.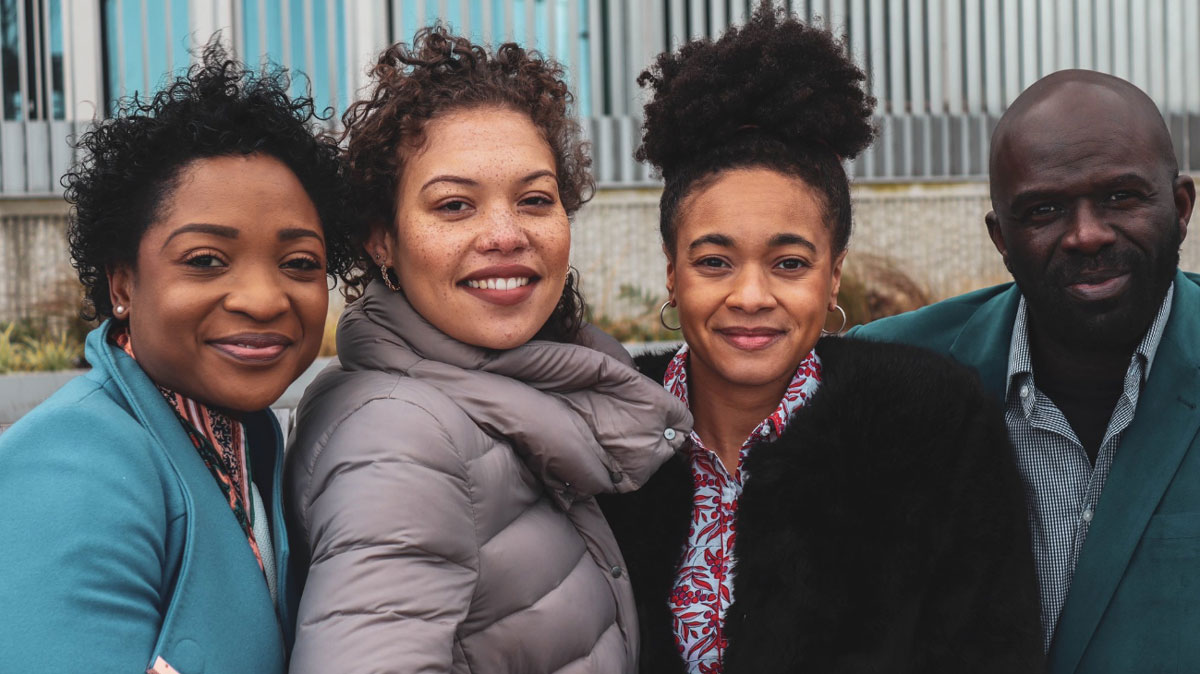 The two bodies would now endeavour to deliver various projects and programmes to ensure inclusivity in our sport, increase water safety education and move closer to our collective goal of 'a nation swimming'.
The Swim England Water Polo Leadership Group (WPLG) saw three new appointments as Fiona Gorman became communications lead, Ben McDonald the volunteering lead and 2012 Olympian Sean King as coaching lead.
At the time, the group were creating a five-year strategy to increase participation in the sport and raise its profile nationally.
In diving, members of the Swim England Talent Diving Programme took part in training camps in both Luton and Leeds. The five-day camps focused primarily on twisting techniques and practice in their synchronised pairings.
A strong month for artistic swimming kicked off with some impressive performances at the Swim England Artistic Swimming National Age Group Championships.
Reading Royals swimmer Francesca Pringle took home two gold medals in the 11-12 years figures event and the 12&U solo routine, while Stockport Metro's Evie Walker also claimed two golds in the 13-15 years figures event and the solo routine.
In addition, Reading Royals was awarded the Mrs Y M Price Trophy for collecting the highest combined figure and free routine score in the 13-14 years age group. It was the fiftth time the club has won the prestigious trophy.
The British Blind Sport National Youth Swimming Gala took place on March 7. Open for those aged 8-17 years, it has been run annually for more than 20 years.
Alex Pitts, BBS Participation Officer, said of the event "The [competition] provides participants with the opportunity to integrate and socialise with others who have had similar life experiences, as well as developing their swimming proficiency.
The National Arena League brought some exciting action in competitive swimming after Mount Kelly were crowned champions after a narrow victory over second-place finishers Millfield.
It was an extremely tight race between Mount Kelly, Millfield, Plymouth and Guildford for the title.
In the B-Final of the League, City of Cardiff and Swansea Aquatics made it a Welsh one-two as they came out on top – Cardiff with 368 points and Swansea with 309.
Swim England's popular Poolfinder site, which was accessed by more than half-a-million people in 2019, was given a fresh look.
The relaunch saw new features such as live timetable data and more accessibility features.
In other technology news, Swim England's My Learn to Swim app was shortlisted for a Sports Technology Award.
The app was launched in September 2019 and allows children to gain extra rewards and unlock characters and accessories as they develop their swimming skills and water confidence.
March saw coronavirus restrictions being implemented in England for the first time, affecting our lives and our sport in many ways.
Swim England released an initial statement regarding the outbreak and were subsequently forced to cancel a number of events.
These included the National Summer Meet, the Diving National Age Group Championships,  the Artistic Swimming Combo Cup, the Open Water National Age Group Championships, and the U17 & U19 Water Polo National Age Group Championships.
A list of coronavirus FAQs, which would continue to be updated as the situation progressed, as well as a statement from our chief executive, Jane Nickerson, after the Government ordered the immediate closure of all pools was also published.
To aid all of our members during this extremely difficult time, Swim England announced that a range of training content would soon become available on its website and social media channels.
The first round of this content included guidance on running at-home training programmes, advice on how to create your own bespoke home training programmes – including material to be used – and tips for divers to stay motivated.
After the drastic change, there were a number of positive messages from elite British athletes on social media, as well as from Jane, who commended the swimming community for its response to the outbreak.
The Tokyo 2020 Olympic Games were officially cancelled, a decision which Jane backed as being 'the right call'.
A week later, new dates for the Olympics (July 23-August 8) and Paralympics (August 24-September 5) were confirmed for 2021.
Ending the month on some positive news, Swim England announced that its 'Expected Standards' videos would become free to view.
The videos are designed for teachers delivering Swim England Learn to Swim Programmes and explain what the outcomes of each stage of the programme should look like.
Meanwhile, Jane welcomed an announcement that Sport England had made £20 million available to clubs and community organisations who needed immediate financial assistance.
April
An exclusive podcast episode announced Swim England's four-point return-to-action plan.
The key objectives were ensuring clubs could restart and sustain themselves, maintaining engagement for participants and both a workforce and event structure in place to return to.
'Anything But Footy' produced the episode on behalf of Swim England and it included interviews with our chief executive, Jane Nickerson, and Sport Development Director, George Wood.
A new safeguarding course was created to help members meet the new Stronger Affiliation standards.
As the course is aquatics-specific, it would be better suited to Swim England clubs and provide learners with a better understanding of their responsibilities with regards to safeguarding children.
Olympic champion Adam Peaty raffled off the racing trunks he wore during his winning performance at the Rio 2016 Olympic Games.
He also took part in a 100km indoor bike ride this month, with the proceeds from both events being donated to NHS charities.
Peaty's initiative spurred other athletes and clubs around the country to also raise funds for the NHS.
Derbyshire-based club Derventio eXcel  took part in their very own 'Challenge 2020', Dive London Aquatics Clubs made scrubs for hospitals in the south-west, and countless other athletes created their own challenges to raise money for the cause.
To assist all of Swim England's affiliated clubs during the coronavirus outbreak, a COVID-19 Club Support Toolkit was created.
Included were a series of case studies on how other clubs were coping, advice on funding opportunities, a budget planner and additional information for employees.
Jon Keating, Swim England Club Development Director, said the toolkit was created after a number of requests from clubs for more guidance. He added: "It's important for clubs to know that we are still here to support them."
A free training course was created for Swim England members who wished to volunteer as a team manager for their club.
The Team Manager 1 Course was delivered across three dates and covered safeguarding policies, promoting positive behaviour, hazards and risk assessments, and key duties as a team manager.
Swim England's chairperson Mike Farrar temporarily stood down from his role to work for the NHS amidst the worsening coronavirus pandemic.
Mike, a former chief executive of the NHS Confederation, stepped into the role of Deputy CEO at King's  Hospital, London in April.
He expressed his hopes of 'picking up the reins again' in the future. Sue Smith, Swim England senior independent director, temporarily took up the role.
Swim England started to distribute Awards once again after introducing precautionary measures to adhere to Government guidelines.
In addition, the swimming community was reminded that DBS checks could still be carried out during lockdown and a step-by-step article explaining how was published.
Swim England took the decision to temporarily stop issuing competition licences as a result of the restrictions to help tackle the spread of coronavirus.
It was also announced that the recognised national governing body would be developing detailed guidance for when pools could reopen post lockdown.
The guidance would recommend appropriate measures for operators, clubs, swim schools, and stakeholders in line with the latest scientific data available.
Positive news across two of our disciplines came when Aimee Willmott was named as an athlete representative on the board of Commonwealth Games England.
The gold medallist from the Gold Coast edition of the event in 2018 said she was 'honoured' to be given such an 'exciting opportunity'.
The Water Polo Leadership Group announced its five-year strategy which aims to see the amount of current registered water polo players double in that time frame.
It also planned to enhance coaching and training and recruit more technical officials for the sport.
Toby King, chair of the group, said an overall 'boost' of the sport's profile is what they will continue to work towards over the course of this strategy's delivery.
May
Swim England released a selection of home-schooling activity sheets for parents who were home-schooling their children.
More than 20 worksheets became available for free on our website which spanned areas such as water safety, swimming terms and spotting dangers/hazards poolside.
Swim England paid tribute to Water Babies CEO and Managing Director, Steve Franks, who tragically passed away after battling coronavirus.
Steve worked closely with Swim England for many years to develop baby and preschool aquatic lessons and was instrumental in creating the British Standards Insitute Code of Practice for the safe delivery of baby swimming.
Tributes were also paid to former ASA President Ray Hedger and his wife Janet, who both passed away this year. Ray held the position of President of the ASA from 2014-2015, and both were highly-respected members of Woking Swimming Club.
Members of the swimming community continued to raise funds for the NHS with open water swimmer, Dave Tonge, setting himself a monumental challenge of swimming the length of the Channel at home.
He surpassed his goal of raising £100 before he had even started swimming, a feat which took him 12-and-a-half-hours. Dave said the support he received was overwhelming"'.
May also saw the Swimathon Foundation launching a Covid-19 relief fund which would allow small aquatics organisations apply for grants of between £250 and £1,000.
Olympic gold medallist and Swimathon President, Duncan Goodhew, said that the individuals who run clubs, many of whom are volunteers, are the 'unsung heroes of the sport'. He expressed how 'thrilled' he was to be able to support them.
Artistic swimming duet Isabelle Thorpe and Kate Shortman took part in the first-ever worldwide artistic swimming live workout.
The event, which included 32 of the best artistic swimmers from around the world, took place at a time when the pair would have been hoping to celebrate their qualification for Tokyo 2020. However, they were keeping a 'positive mindset' during this year of extra preparation for the Games.
Swim England and the Institute of Swimming issued some expert advice on the safe use of video conference technology.
A list of dos and don'ts was included in the guidance, as well as some support videos on how to navigate Zoom for people who are less familiar with it.
Additionally, Swim England called on the UK Government to offer financial support to pools at risk of closure. Facilities across the country were feeling the financial hit of the coronavirus pandemic.
The Importance of Pools Post-Lockdown was published, while the Value of Swimming report outlined the tremendous value that facilities have both in the community and for the NHS.
The Government published its Covid-19 Recovery Plan which impacted all aquatic sports. It included a relaxation of rules around open water swimming and detailed how elite athletes would be able to return to their sport.
Swim England and the Institute of Swimming launched a free Child Safeguarding Basic Awareness Course as part of both organisations' commitment to creating a safe environment for youngsters.
The course covered a number of key areas and was suited to all members of the aquatics community: coaches, athletes, parents, officials and committee members alike.
Prince William sent a letter of thanks to all Swim England staff, members and affiliated clubs.
He has been the patron of the national governing body since 2017 and praised the aquatics community for all the hard work done to keep our sports alive and members engaged during this challenging time.
Sport England and Crowdfunder teamed up to create a £1 million cash pot which would be available to aquatics clubs through the Active Together partnership.
Swim England announced that its reopening pools guidance would be published on June 15. Chief executive Jane Nickerson commented on the timing of the release, stating that we wanted everyone to be prepared ahead of the Government's preliminary reopening date of July 4.
Releasing on this date would also ensure that the guidance included the most up-to-date information for operators and stakeholders.
National charity Mind presented Swim England with a bronze award for our commitment to workplace wellbeing.
Emma Mamo, Head of Workplace Wellbeing at Mind, said: "We're delighted to recognise and celebrate employers making mental health a priority for their organisation through our Workplace Wellbeing Awards".
The Introduction to Judging – Artistic Swimming resource became available to anyone who wished to volunteer in the sport and become a judge.
The free course covered the key areas needed for people to become judges for the sport, overall aiming to increase the number of technical officials in artistic swimming.
At the end of May, we announced that all remaining events for 2020 were cancelled due to the coronavirus pandemic.
George Wood, Swim England Director of Sport Development, said: "We know our athletes will be saddened to hear we've called off the remainder of our events this year – we're extremely disappointed too.
June
Consett ASC became the first club to submit evidence as part of Swim England's Stronger Affiliation process and commented on how easy they found it.
The club's secretary, Julie Tait, completed the process for the club and said: "We found that a lot of the information required was already available within the club but just needed to be pulled together. The process of uploading it onto the SwimMark portal was very easy.
There were two new appointments to the Swim England Diving Leadership Group as Olympian Sarah Barrow joined as Technical Official's Lead and Josh Devine as the new Communications Lead.
The DLG's chairperson Lottie Thompson, said the group was excited to utilise the skills that both Sarah and Josh would bring to the team.
A total of 61 of Swim England's affiliated clubs had received grants totalling almost £30,000 from the Swimathon Foundation Covid-19 Relief Fund.
We teamed up with RLSS UK and British Triathlon to create open water swimming safety guidelines as part of Drowning Prevention Week, an annual campaign which aims to raise awareness of the importance of safe swimming and water practices.
Additionally, this month saw the National School Sport Week At Home take place – an annual campaign run by the Youth Sport Trust.
This year it was reinvented and encouraged families, communities, schools and sports clubs to capture the enjoyment of sport at home.
Swim England published its 'Returning to Pool' guidance documents.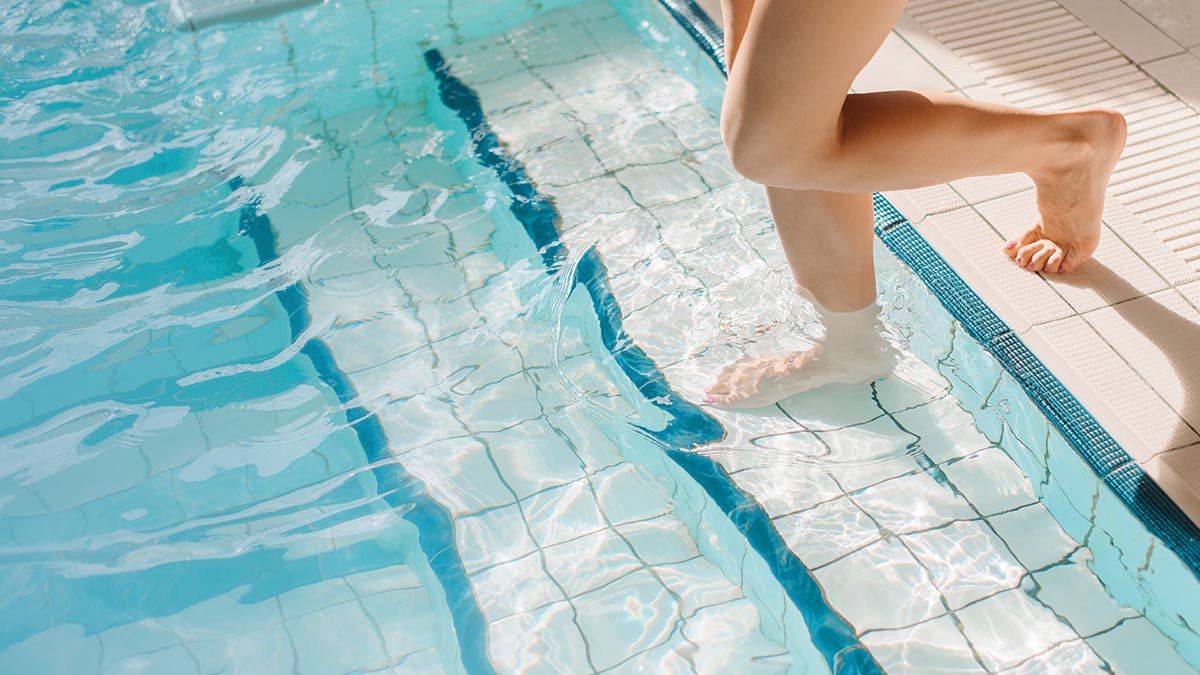 The five detailed documents contained robust recommendations for operators, swimmers of all levels, family-fun sessions, club activity and teaching swimming lessons.
The guidance was created using the latest scientific advice and was developed following lengthy consultations with Public Health England, key stakeholders and medical professionals.
Following the publication of the Returning to Pool guidance a series of free webinars for swimming teachers were held.
The sessions, created by Swim England and the Institute of Swimming, were designed to help teachers to understand and work within the new guidelines.
The Introduction to Judging – Diving resource was launched this month and aimed to teach the basics to those interested in becoming a judge.
Sarah Barrow, Swim England Diving Development Officer, said that Swim England had been looking to encourage more people to become judges and technical officials as they are an integral part of competition.
Swim England launched its #OpenOurPools campaign following the decision by the Government not to reopen leisure facilities on July 4.
Members were told how they could support the campaign as Olympians such as Adam Peaty, Rebecca Adlington and James Guy called on the Government to provide reasoning for the decision.
The petition gathered 50,000 signatures in a week and was handed into the Secretary of State for Digital, Culture, Media and Sport, Oliver Dowden on June 30.
July
'Positive signs' came when Government and public health officials toured swimming pools to witness first-hand how safely pools are operating.
The delegation, led by Deputy Chief Medical Officer Professor Jonathan Van-Tam, visited four pools in total.
Swim England chief executive Jane Nickerson commented that the visit was a 'positive sign that things are moving in the right direction'.
On July 3, the Prime Minister announced that a timetable for the reopening of pools would be announced the following week. In the interim, more organisations backed the Swim England #OpenOurPools campaign.
Six days later, the Government gave the green light for pools to reopen – outdoor from July 11 and indoor from July 25.
Swim England chief executive Jane Nickerson said: "This is a victory for the people who have been desperate to get back into the water for several months."
She added: "Their frustration has been understandable but they have shown incredible patience and resolve. We celebrate alongside them."
The Swim England Returning to Training Guidance for coaches was published ahead of the reopening. This included tips on coaching, physiology, psychology, strength and conditioning, nutrition and physiotherapy.
The #saveleisure campaign was launched this month by Community Leisure UK, ukactive and CIMSPA, with Swim England pledging its support.
It called on the Government to commit £800 million to support the recovery of the leisure facilities as fears grew that many pools would close as a result of the pandemic.
Free resources for volunteers looking to help both artistic and diving clubs were launched by this month.
The Artistic Swimming Poolside Helper resource and Diving Poolside Helper resource were both aimed at supporting the delivery of club sessions under the supervision of a qualified teacher or coach.
Two new online workshops for the Team Manager 1 Course also became available.
The course was completed by hundreds of people during the first lockdown and is aimed at those who are looking to volunteer as a team manager for the first time.
Swim England Qualifications launched the SEQ Level 3 Swim Coordinator qualification – an industry-first.
It focused on developing leadership skills, support business needs, improve customer experience and maximise pool performance.
At the end of the month, chief executive Jane Nickerson penned an open letter reiterating that although many pools would be reopening in July, the fact that others will remain shut is unacceptable.
Swimming teacher Suzie Wheway admitted she 'felt at home' after returning to the pool for the first time since the coronavirus lockdown began.
The mum-of-two explained her feelings as part of the industry-wide #LoveSwimming campaign, which aims to highlight the power of swimming and the importance of local pools as community hubs.
August
The Child Protection in Sport Unit's Time to Listen training course became available online this month – a key course for welfare officers which received 'excellent feedback' according to Claire Coleman, Swim England Head of Volunteering and Pathways.
Swim England unveiled its new structure after changes had to be made within our organisation due to the coronavirus pandemic. A total of 69 people left the organisation with chief executive Jane Nickerson saying it was an 'extremely upsetting' time for the Swim England family.
A series of interactive webinars were run in August which aimed to identify new artistic swimming talent.
Karen Thorpe, Swim England Artistic Swimming Programmes Lead, said the response to the webinars had been amazing and a further three we put on following the overwhelmingly positive response.
Youngsters from the Swim England artistic swimming national squads impressed during the world's first virtual international event.
The UANA Virtual Artistic Swimming Competition saw athletes from more than 40 countries take part, with Magdalena Townsend, Evie Walker, Laura Turberville, Robyn Swatman, Ranjuo Tomblin and Max Sewell representing Great Britain.
Also this month, a total of 430 swimmers were selected as part of Swim England's National Development Programme. The 13 and 14-year-olds were selected based on the adjusted selection guidelines.
It was announced this month that the Swim England Youth Advisory Panel would become part of a multi-sport project in collaboration with the Lawn Tennis Association (LTA) and England Netball.
The teams would work collectively to put forward recommendations to each of the three NGBs. Ben Gregory, chair of the Swim England Youth Advisory Panel, said that it is a 'fantastic project' and that 'early ideas have real promise'.
Brentwood Swimming Club's head coach Gary Inch described the 'great feeling' felt by his club and its members upon their return to training.
The Essex-based club was able to return to the water as soon as the green light was given on July 25, saying his swimmers were 'over the moon' to be back to training.
Although many clubs were able to return to training in late July, new research from Swim England revealed how almost a quarter of swimming pools in England remained shut – a month after been given the go-ahead to reopen.
Swim England has launched an exciting way to join its 200,000-strong family to support, campaign and champion the fight to protect the long-term future of pools and aquatic sports – and its vision of a nation swimming.
The Supporter, Campaigner and Champion packages would allow people to help fund the battle to keep our disciplines alive.
September
At the beginning of the month, we submitted detailed plans to the Government which outlined a safe return to action for water polo clubs across the country. Two weeks later, our evidence was approved by DCMS and Westminster confirmed that water polo moved onto the approved list of team sports that could take place.
Swim England published specific guidance outlining how a safe return to training and competition could take place.
We paid tribute to life-long swimmer Dorothy Williams who passed away aged 96 this month.
She won more than 700 medals and enjoyed a very successful masters career: highlighted by setting two world records in the 100m and 200m breaststroke (85-89 age group) in 2008.
We also noted that almost a quarter of clubs had completed or begun our Strong Affiliation process as of September 4.
This ensures that all the necessary safeguarding checks and qualifications are in place to ensure members' safety and became mandatory for all Swim England affiliated clubs this year.
A new Sport England report revealed that community sport and physical activity brings an annual contribution of £85.5 billion to England through social and economic benefits.
Jane Nickerson said that the findings should spur the Government on to invest in struggling leisure facilities.
After the Government announced the introduction of the rule of six, Swim England was pleased to hear that clubs and lessons would be unaffected by the change.
We also announced this month that the Framework for Resuming Competitive Activity was being developed and would be released in due course.
The guidance would cover all disciplines and define how competition can take place under social distancing measures at every level between club and national.
Also in September, the Swim England Senior Coach Programme welcomed 46 coaches onto the course which aims to equip coaches with the necessary skills and knowledge to further their careers.
Lindsay Trimmings, Swim England Coach Development Manager, commented that this was 'one of the largest cohorts to date' and expressed how much everyone involved is looking forward to starting the 'fantastic programme'.
October
Swim England announced that its membership fees would not increase for 2021 to help support its affiliated clubs and members that have faced 'extreme difficulties' during the coronavirus pandemic.
The fees would remain as £9.20 for Category 1 members, £27.75 for Category 2 members and £5.20 for Category 3 members.
The Judge 1 training course was hailed a 'huge success' by Claire Coleman, Swim England's Head of Development, after more than 170 candidates completed it between March and August.
The course is designed for volunteers who are looking to become technical officials.
Swim England's National Development Camps had helped athletes build 'confidence and courage' after successfully moving to an online format.
Richard Blackshaw, Swim England National Talent Officer for swimming, said: "The camps were a huge success. The swimmers were outstanding, they were so adaptable and engaged. It was fantastic to see swimmers develop confidence and courage."
Swim England urged the Government to invest half-a-billion pounds in leisure facilities across the country.
The #SaveLeisure campaign, which was launched by Community Leisure UK, ukactive and CIMSPA, has stressed the need for urgent funding to help struggling facilities.
The request was submitted as part of the Government's Comprehensive Spending Review with Jane Nickerson warning the closure of facilities would be 'devastating to the sector'.
Grant Robins said leading Team England's swimmers at a home Commonwealth Games is a 'once-in-a-lifetime opportunity'.
The Swim England Head of Talent for Swimming – who was Team Leader at the 2018 Commonwealth Games on Australia's Gold Coast – admits it will be an 'incredible privilege' to take on the role again at Birmingham 2022.
Swim England and the Black Swimming Association joined forces to highlight the need for funding to ensure members of ethnically diverse communities have access to pool facilities.
New figures from the two organisations highlighted how more than 4.2 million people living in 94 highly-populated ethnically diverse communities where pools were still closed or had been mothballed indefinitely.
Mike Farrar officially stepped down as chairperson of Swim England to focus on his work supporting the NHS during the pandemic.
Mike held the position for five years and vice-chairperson Sue Smith stepped in to the role and will hold the position for up to 12 months.
Level X Racing was officially launched after a successful pilot scheme.
The exciting new virtual event was opened to all clubs across the country.
Swim England updated its FAQs to help clarify restrictions within the aquatics community after the Government announced its new three-tier system to help curb the spread of coronavirus
Training advice was also issued for artistic swimming and water polo clubs after changes were made to restrictions on aquatics in tier three areas.
Swim England welcomed the announcement of a £100 million investment for public leisure facilities, but insisted that this figure would only cover 'the tip of the iceberg' for pools across the country.
At the time, 200 public swimming pools remained closed despite being allowed to reopen from July 25.
A five-point roadmap for a return to swimming competitions was also unveiled.
Level X Racing is step three and although dates are yet to be confirmed for a move into steps four and five, the plan details how a 'safe and effective' return can happen.
November
A second national lockdown was announced from November 5 to December 2, which would see pools close once again across the country.
The Swim England family was being urged to sign an open letter to the Prime Minister Boris Johnson asking him to reconsider the decision, emphasising the scientific evidence that Covid-19 has very little prevalence in leisure facilities.
As a result of our plea, more than 23,000 people signed the letter in the space of 24 hours and it was sent to Downing Street ahead of the debate which would finalise what restrictions would be in place for the second national lockdown.
Shortly afterwards, it was confirmed that only school swimming could take place for the duration of the second lockdown and Swim England promised to fight for as swift a reopening of pools as possible.
Swim England Diving announced that the Live @ Five workouts would return for the duration of the second lockdown.
The online workouts had proved to be very popular during the first lockdown in England and so some of the most popular sessions were brought back.
Jane Nickerson met with Sports Minister Nigel Huddleston to discuss the difficulties facing pools and the impact Covid-19 has had on the aquatics sector.
At the same time in November, the World Health Organisation reiterated that Covid-19 does not transmit through water while swimming.
Swim England welcomed the news which came at a time when the Government was making decisions on restrictions for each tier.
The national junior swimming squad for 2020-2021 was announced.
A total of 71 swimmers were selected for the squad which Grant Robins, Head of Talent – Swimming, said consisted of a healthy mix of 'existing talent and promising potential'.
The Government also announced that £4 billion pounds would be invested in community facilities, which was a promising sign for leisure facilities.
The prospectus for the fund will be published in due course with the first round of bids for funding opening early next year.
December
Swim England invited Prime Minister Boris Johnson to attend an aquatics club's training session to witness first-hand how Covid-19 measures were being followed to ensure everyone's safety.
The invitation was sent as part of a letter pleading with the Government to reconsider the ban on over 18s training with their clubs in tier three areas.
Sir Elton John hailed the benefits of aquatic exercise, saying walking in the pool is 'the best thing he can do'.
During an interview on the Chris Evans Breakfast Show with Sky on Virgin Radio, the 73-year-old said that the activity has relieved stress on his knees and joints.
Swim England detailed how parents and children had been enjoying a 'safe and happy' return to swimming lessons following the lockdown periods in England.
Chief executive Jane Nickerson penned an open letter to the entire Swim England family at the beginning of December to reiterate how 'together we are stronger'.
The letter – which included an inspirational review of the year we've had – marked the launch of our new #YourMembershipCounts campaign.
It was confirmed that Swim England President Ian Mackenzie would continue in the role for an additional 12 months.
The coronavirus restrictions had prevented him from carrying out the usual duties associated with being President and the regions had requested he be given an extension.
Swim England's recent operator survey highlighted the level of support, communication, and leadership that the recognised national governing body had provided to operators throughout 2020.
Operators gave an overall satisfaction score of 95 per cent, and a communication satisfaction score of 98 per cent, with operators saying that Swim England had shown 'excellent leadership for the sector during the pandemic' and 'they had gone above and beyond to keep/ reopen swimming pools'.
Jane hailed a new £100 million National Leisure Recovery Fund as a 'shot in the arm' for swimming pools across the country saying it would help safeguard the long-term future of 'cherished' facilities.
Swim England scooped a top prize at the Sports Business Awards for its 'vibrant and impressive' Disney-Inspired Family Fun Sessions.
It picked up the Best Sports Governing Body Initiative as more than 50,000 children and their families had taken part in the sessions which were designed to use the power of Disney's characters and storytelling to inspire families to lead healthier lifestyles.
Teenage diver Andrea Spendolini-Sirieix was named the BBC Young Sports Personality of the Year.
The 16-year-old Crystal Palace diver had progressed through the Swim England talent pathway and had won her maiden national title in January followed by her first international solo gold medal at the FINA Diving World Series in Rostock.
Swim England said the new tier four coronavirus restrictions, which would see pools closing in those areas where the measures were being introduced, risked creating an 'avoidable physical and mental health emergency'.
Jane said pools should be allowed to open in the New Year due to the fact they are a lifeline to so many people with a range of medical conditions and physical impairments.
Tributes were paid to Olympians Helen Yate and Mike Turner, who had both recently died.
Swimming historian Ian Gordon said Helen was 'the best all-round swimmer in the country of her day', while Mike was 'England's leading exponent of freestyle swimming in the mid-1960s'.
In a Christmas message, Jane said while the past 12 months will forever be remembered for the wrong reasons, there was still plenty to be thankful for as she thanked members for their continued support in 2020.